Jose Mourinho was pleased with the humility displayed by Manchester United during Thursday night's (9 March) 1-1 Europa League last-16 first-leg draw against FC Rostov and confirmed that none of his players suffered any injury problems on an extremely difficult pitch at Olimp-2 Stadium in Russia.
The poor condition of the surface dominated the build-up to the match, with a furious Mourinho stating that it was "hard for me to believe that we are going to play on that field, if you can call it a field". There were even whispers that the match might be postponed until Uefa conducted an inspection on Wednesday and deemed the turf playable.
While an awful pitch certainly contributed to a low-key and initially dire affair that saw the returning Henrikh Mkhitaryan's potentially crucial away goal cancelled out by a fine second-half effort from Aleksandr Bukharov, United will be relieved to make the 2,100-mile trip back to Manchester with no new casualties.
They have an extremely busy run of fixtures that sees them travel to Chelsea in the quarter-finals of the FA Cup on Monday before the return leg against Rostov three days later.
"I talked before the game that I didn't want to go more and more," Mourinho told BT Sport in his post-match interview when asked if such a pitch should be permissible in European competition. "It's done. [There are] no injuries. The result is open to the second leg and [it's] one more experience for everyone of us because our football life is full of experiences.
"I remember as a kid some matches like this in Portugal, league two and amateurs. A real fight. To see my players doing this and coping with this and having the humility to fight for every ball and fight for a good result is a good feeling for me."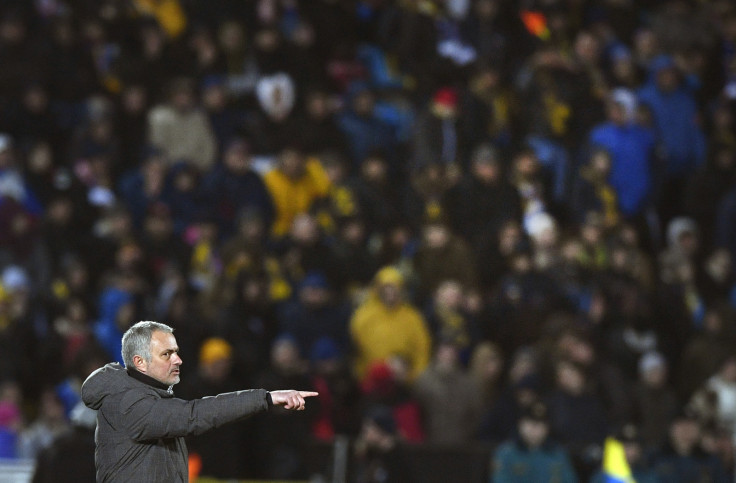 United deployed a new system amid seven personnel changes in Rostov, with Ashley Young and Daley Blind operating as wing-backs in front of three central defenders in Chris Smalling, Phil Jones and the impressive Marcos Rojo. How did Mourinho think his players adapted to that switch in formation?
"I think it worked very well," he said. "The only problem was the goal. I think playing against these two strikers [Bukharov and Dmitry Poloz], we were always in control. I had the feeling in the first half that everything was completely under control.
"I did not see us conceding a goal and we did it. They are like this, they are very direct. They don't use the wingers when the ball goes to the sides, it is just to put the ball into the box.
"I think our three guys in the middle had a very positive game. The guys in midfield fought for second balls and they tried to give something in attack. We scored a goal in the first half and could have scored another one in the second.
"I knew that it was not going to be a game full of goal-scoring opportunities. The good thing is that the result is open for the second leg."