Major League Soccer club LA Galaxy are interested in signing Manchester United striker Zlatan Ibrahimovic in the summer, according to reports.
The BBC says LA Galaxy have made it clear to Ibrahimovic that they are willing to make him the highest paid player in MLS history if he joins them when his Old Trafford contract expires in the summer.
Sources at the MLS club reportedly feel Ibrahimovic, 35, could make as big an impact on football in the United States as David Beckham did when he joined the club from Real Madrid in 2007.
United are understood to want to extend the Sweden striker's contract by 12 months after his excellent first season in English football.
Ibrahimovic has scored 15 goals in 25 league appearances for the Red Devils this season. He netted both goals in United's 2-1 win over Southampton in the EFL Cup on 26 February.
"I never beg for a player to sign a contract," United boss Jose Mourinho told Sky Sports after the EFL Cup win. "I never beg for a player to play for me.
"One day, Zlatan decided to [leave me and Inter Milan to join] Barcelona, I was very sad, but I did nothing to try to stop him to go, so I don't beg for players.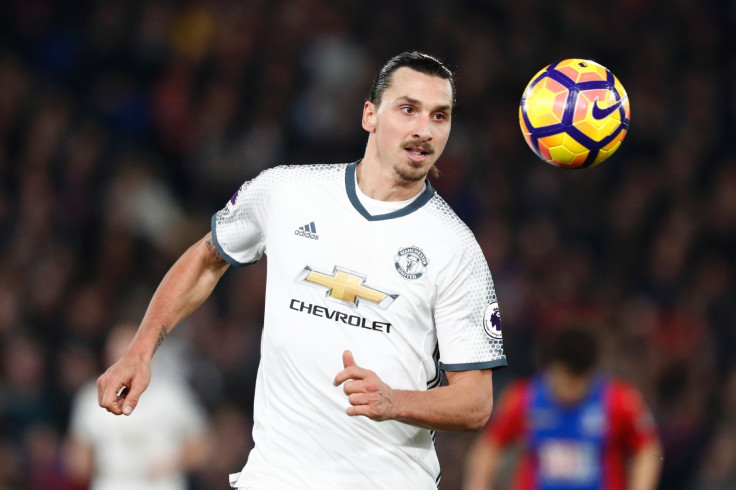 "But, if needed, maybe United fans can go to the door of his house, and stay there all night, if needed. We all want, and believe, that he is going to stay another season."
Ibrahimovic was coy when questioned about the EFL Cup win last month, but insisted that the lack of Champions League football at Old Trafford was not a problem for him.
"I came here and the club wasn't in the Champions League. So I it had nothing to do with the Champions League," he was reported as saying by the Independent.
"So somebody made up a story that if they don't qualify for the Champions League I will not extend. It has nothing to do with that."