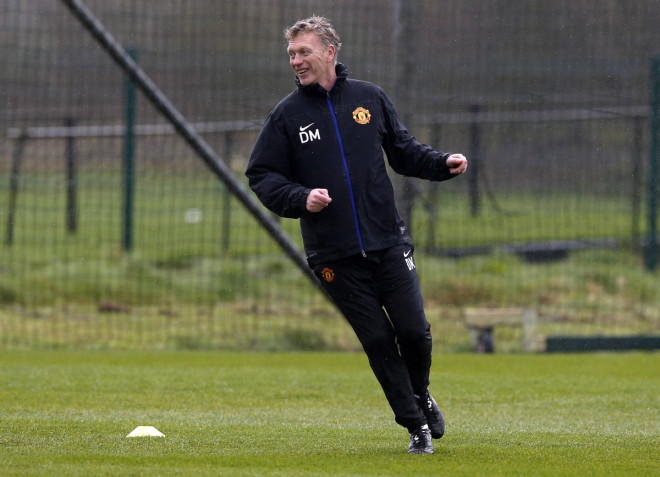 Manchester United manager David Moyes believes that his team is capable of winning the Champions League after seeing off Olympiacos in the second leg of their round of 16 tie at Old Trafford.
United, who were trailing the tie 2-0, rode on the back of a Robin van Persie hattrick to win the game 3-0, something which will give them some much-needed confidence as they look to end the season on a high.
The Red Devils are currently 12 points behind Manchester City for the final Champions League spot and with only nine games left in the season, their only chance to qualify for Europe remains if they win the tournament this season.
However, given their performance under Moyes, it will have to be a turnaround of Herculean proportions to qualify to the next round, which has the likes of Real Madrid, Bayern Munich, Barcelona and other teams to contend with.
The win in itself will give the Red Devils a reason to cheer about and take the pressure off Moyes for the time being, who has been heavily criticised this season for failing to keep the United torch alight.
The Red Devils can however believe in themselves, having seen what Chelsea had done in 2011/12 when they overcame a heavy first leg deficit against Napoli to eventually win the competition.
"I hope so, I suppose we'll be the underdogs in the draw, but I genuinely believe this club of is capable of doing it. If we show our capabilities, which we haven't done too often this season, we can be a match for any team. We were disappointed after the first game, losing 2-0, and it gave us a big job to turn it around, but we managed to do it in this game," Moyes said.
The former Everton manager paid homage to van Persie for his performance, who is the first United player to score a hattrick in the knockout stages. He also praised the evergreen Ryan Giggs for his vision, who assisted two goals on the night.
"Ryan's two passes made two of the goals. His all-round play was really good. He defies his age and he's a great player. He's 40 years old and I needed to look to the future, to give people opportunities to play, but tactically I needed him to play a certain role. He carried that out and assisted two of the goals," he added.