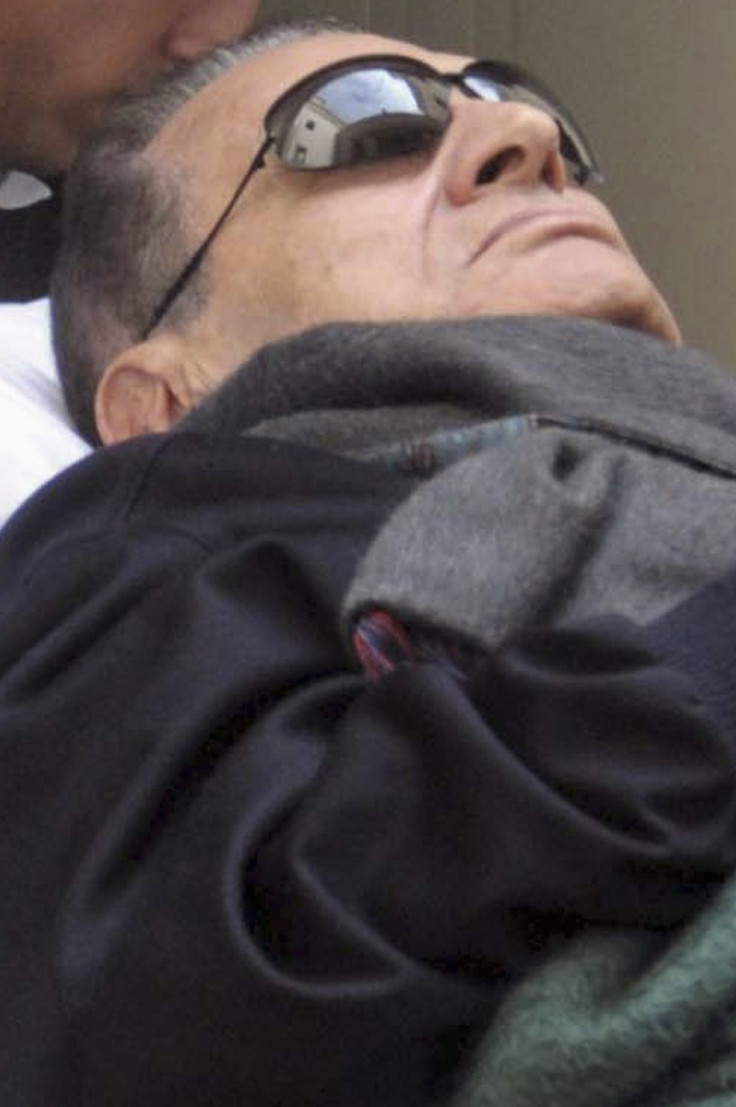 The Chief Prosecutor in Hosni Mubarak's trial has reiterated accusations the fallen dictator ordered the killing of protesters.
Mustafa Suleiman has Wednesday insisted he has strong evidence incriminating the former President and accused the interior ministry of withholding information.
"The prosecution has confirmed that Mubarak, Adly (former interior minister Habib al Adly), and his aides assisted and incited" the shooting deaths of protesters, the official MENA news agency quoted prosecutor Mustafa Suleiman as saying.
However Suleiman added that the "state apparatus had deliberately refused to cooperate with the prosecution" in the case.
The ailing dictator, once called the Pharaoh, is accused of involvement in the death of protesters during the uprising that forced him to resign in February 2011.
Adly and six security officials, including Mubarak's two sons, Alaa and Gamal were also in the dock and face corruption charges.
The trial was adjourned to Thursday, when the prosecution is set to ask for the maximum sentence.
Tuesday, Suleiman said the 83-year-old former president was a "tyrannical leader who sought to hand power to his younger son Gamal, who spread corruption in the country and opened the door to his friends and relatives, ruining the country without any accountability."
Mubarak's trial which started on August 3, amid growing public discontent with the military, in power since he stepped down, suffered a three month hiatus.
Throughout the trial, the defence team has insisted the former leader never gave orders to shoot on protesters, with several witnesses backing such claims.
Families of the victims have now said they believe the dictator will escape a jail sentence and have accused the judge and other government officials of protecting the former head of state.
Field Marshal Mohamed Hussein Tantawi, the leader of the transitional military council, who was also defence minister under Mubarak, testified behind closed doors and the court prevented the details of his testimony from being made public. Lawyers have warned he did not incriminate the leader.
Mubarak is currently in custody in a military hospital located in the outskirts of Cairo.
He is reportedly being treated for a heart condition and is also said to suffer from stomach cancer.