Prosecutors investigating claims of Russian collusion with the Trump campaign are on the verge of making their next charge, it has been reported.
Last week, three individuals were charged in the investigation headed up by special counsel and former FBI director Robert Mueller.
Now, reports from NBC suggest that Mueller has enough evidence to charge Trump's former national security adviser Michael Flynn, who was forced to resign in February after lying to Vice President Mike Pence about his connections to Russia
Flynn was fired after jut 24 days in his post and was one of the first and highest profile individuals to come under scrutiny from various investigations looking into dealings with Russia.
It has been reported that Flynn's son, Michael G. Flynn, could also be indicted separately or at the same time as his father.
Mueller is leaning on Flynn to reveal more about the Trump campaign's ties to Russia, and may use his son as a means of leverage.
If Flynn is charged, he would be the first individual to have worked for the Trump presidency accused of wrongdoing.
Trump and his officials downplayed earlier arrests due to their work on the campaign rather than the administration, a charge for Flynn could would see that argument quashed.
Last week, the former chairman of Donald Trump's presidential election campaign, Paul Manafort, was placed under house arrest after being indicted as part of an investigation into Russian collusion.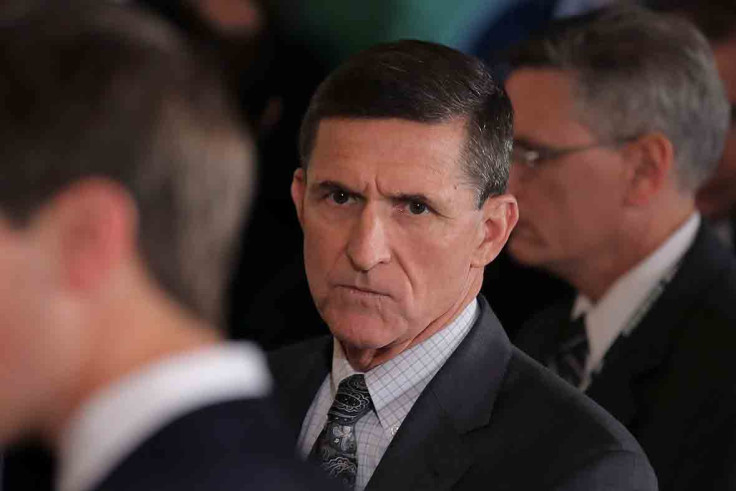 Manafort and his associate Rick Gates were indicted on 12 counts of conspiracy against the United States, conspiracy to launder money, unregistered agent of a foreign principal, false and misleading FARA statements, false statements, and seven counts of failure to file reports of foreign bank and financial accounts.
Meanwhile, one of Donald Trump's former top campaign advisers pleaded guilty to lying to the FBI during investigations into possible collusion between the Trump campaign and Russia.