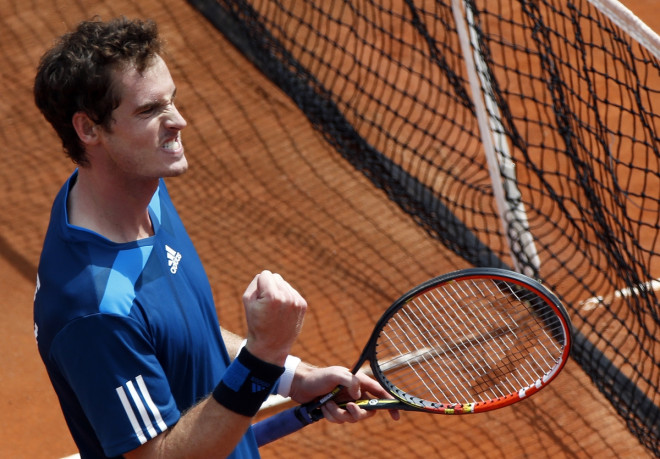 Andy Murray and Colin Fleming have taken Great Britain to within a win of progressing to the David Cup semi final with the pair defeating Italian duo Fabio Fognini and Simone Bolleli 6-4 6-2 3-6 7-5.
Murray must now play Fognini in Naples on Sunday to seal the win for the side and after two great performances on Saturday he has every chance of downing the Italian.
Earlier today Andy Murray leveled the stakes with Italy 1-1 in the second day of the Davis Cup quarter final after defeating Andreas Seppi 6-4 7-5 6-3.
Friday wasn't going so well for Great Britain's Davis Cup side with Fabio Fognini giving Italy an advantage thanks to a 6-4 2-6 6-4 6-1 win over James Ward.
Murray needed to take the win to keep his side in the fight for a semi-final berth and though he seemed to be on the front foot as Friday continued, bad lighting and rain stopped play for the day mid-match.
But the Scot finished the job this morning with a convincing display that saw him end the second set with a 7-5 win and then take out the third set 6-3.
Great Britain captain Leon Smith had expressed frustration at Murray having to play on Saturday with the 26 year old having less rest time before possibly taking part in the doubles match as a replacement for Ross Hutchins in the afternoon.
But Murray's convincing display gave him a few hours to recover after struggling with a stomach bug during the week.
Of the match he told BBC Sport: "The last few games went quite quick, but it was a long first few games today and the start of the third set was hard. It was good to get it done in straight sets and now at least I can be an option for the doubles if Leon Smith wants me.
Murray also had some complaints about the court after nearly rolling his ankle on Friday. "For the most part the court is ok," the Wimbledon champion said. "There are a few bad bounces, but that back corner is not good enough. It is dangerous.
"If this was on the tour they would not be using this court, that is something we will talk about after the tie because the last thing you want is for people to be injured. It doesn't need to be like that."