In this week's Music Minute, the American Music Awards 2016 heads to Los Angeles, Robbie Williams breaks David Bowie's album chart record and Fergie releases a new single.
AMAs 2016
The American Music Awards are set to take place at the Microsoft Theatre in Los Angeles on 20 November. Hosted by comedian Jay Pharoah and model Gigi Hadid, the night is to feature performances from the likes of Bruno Mars, Sting, The Weeknd and Lady Gaga.
One Dance hitmaker Drake is likely to clean up at the top awards after receiving 13 nominations, while Rihanna follows with seven nods and Adele and Justin Bieber have five each. Acts contending for artist of the year award include Beyoncé, Ariana Grande and Carrie Underwood.
Robbie Williams number one
Robbie Williams is now the most successful British solo artist in UK album history. The singer and sometime Take That star has landed his 12th number one solo album with The Heavy Entertainment Show selling more than 67,000 copies in its first week. Robbie has now surpassed late icon David Bowie, who previously held the title and is tied with Madonna, who also has 12 chart-topping LPs in the UK.
Reacting to the incredible news, Robbie told the Official Charts Company: "I'm chuffed that this album is number one and I'm humbled by these amazing statistics and facts. Thank you to the wonderful, wonderful team at Sony. I'm as proud of this album as much as any other, and hope that the fans enjoy it as much as I loved making it... this is for the friendlies. I'm very excited to be taking The Heavy Entertainment show on tour next year."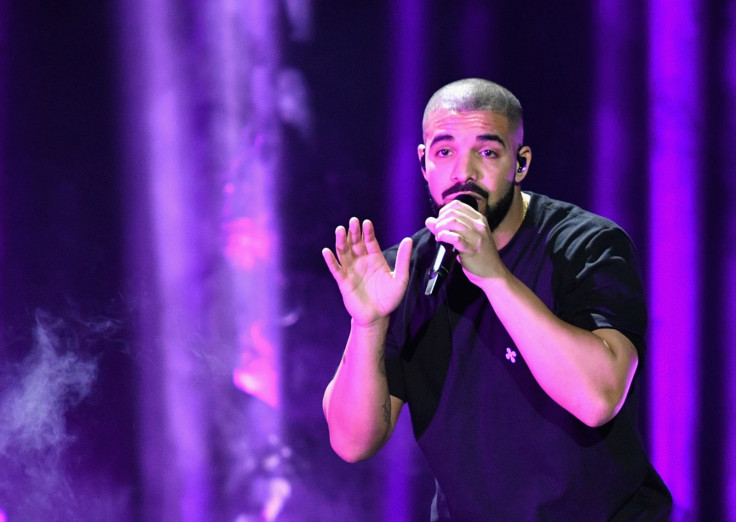 Fergie's new single
Fergie premiered her new single Life Goes On on 11 November. Slowing the pace from her tongue-in-cheek single M.I.L.F., the track shows a softer side to the former Black Eyed Peas star as she reflects on a loveless relationship.
Lyrics include: "Life goes on, with or without you/Damn it, baby, what you gonna do/ You could go or you could stay/Who cares anyway?" Life Goes On is expected to feature on Fergie's long-awaited second solo album Double Dutchess.