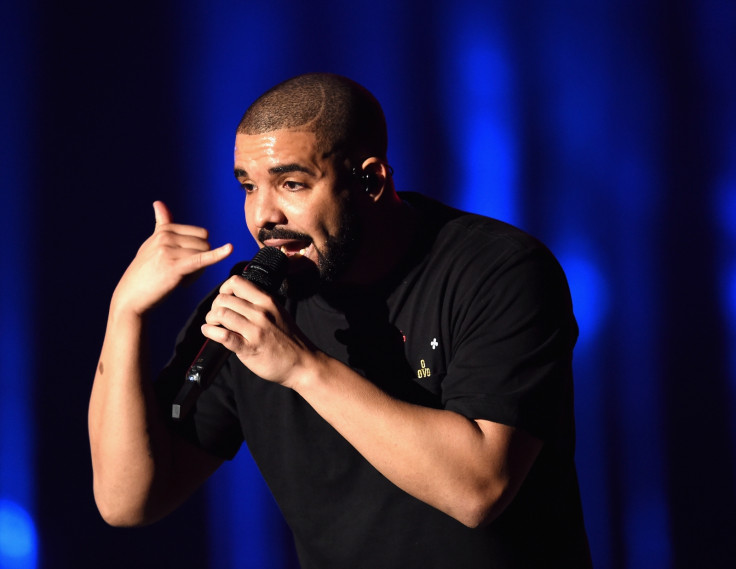 2016 is definitely shaping up to be Drake's year. His chart-topping fourth studio album was released to critical acclaim, his Summer Sixteen tour was a success and he managed to win over the love of his life. Now the Young Money star has broken Michael Jackson's record for the most nominations at the American Music Awards.
The Once Dance hitmaker leads this year's nominations with 13 nominations including the coveted artist of the year and album of the year. The incredible achievement means that he has now surpassed Michael Jackson's previous record of 11 nominations, which the late star achieved back in 1984 with the help of his album Thriller.
The Grammy winner will go head-to-head with his reported girlfriend Rihanna − who has bagged seven gongs − for Artist of the year. The pair's reggae-inspired track Work is up for Best Collaboration – with the steamy visuals earning them a spot in the Video Of The Year catergory.
Fellow Candaian Justin Bieber's EDM reinvention and Adele comeback 25 earned them both five nods each.
The nominations were announced on The Today show by singers Joe Jonas and Rachel Platten. The pair couldn't hide their excitement after learning live on air that they had also been recognised.
"You obviously make music because it's what's from your heart, but also you want to get out there and perform for this audience and the fans that vote and show up to shows and wait outside in the freezing cold to say hi," Jonas said. "It's why we do it."
The 2016 American Music Awards are set to take place at the Microsoft Theatre in Los Angeles on 20 November.
Meanwhile, Drake has announced plans to tour the UK and Europe in 2017. The 29-year-old's Boy Meets World Tour will kick off in January and see him make stops in the capital, Paris and Amsterdam.