Asus Padfone Infinity Launched
5in smartphone docks into 10.1in tablet
Asus has announced the Padfone Infinity, a 4G Android smartphone with a 5in display that slots into a 10.1in tablet.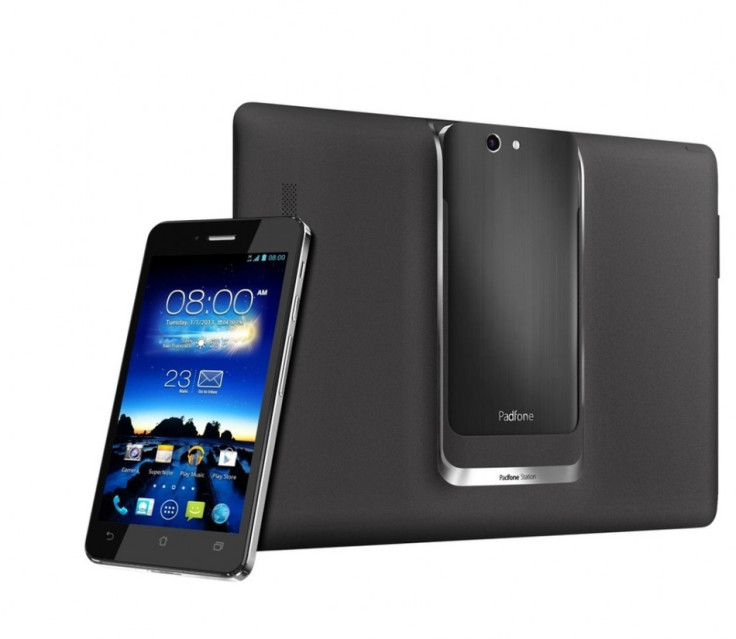 The smartphone has a screen resolution of 1920 x 1080, producing a pixel density of 441 pixels per inch (ppi), far higher than the 326ppi Retina screen of the iPhone 5 - a point Asus made twice during its presentation.
Now in its third generation, Asus's Padfone range is unique in that a smartphone is used to power both itself and a tablet which it slots into, boosting the battery life and connections.
Asus has borrowed several design cues from the iPhone 5 in creating the Padfone Infinity, from the aluminium unibody construction and rounded edges, to the mirror diamond-cut effect around the edge of the device.
Around the back Asus has installed a 13-megapixel camera capable of recording 1080p HD video at 30 frames per second and shoot up to 100 photos in a burst of eight frames per second while also recording HD video; this is joined by a two-megapixel camera on the front.
Running Android 4.2, the Padfone Infinity is powered by a 1.7GHz quad-core processor with 2GB of RAM and there is 64GB of storage as standard. Added to this is 50GB of free Asus web storage.
Finished in aluminium, the back of the Padfone Infinity is curved to help you hold it more securely, and on it there is a Padfone logo which cleverly doubles as the phone's NFC sensor.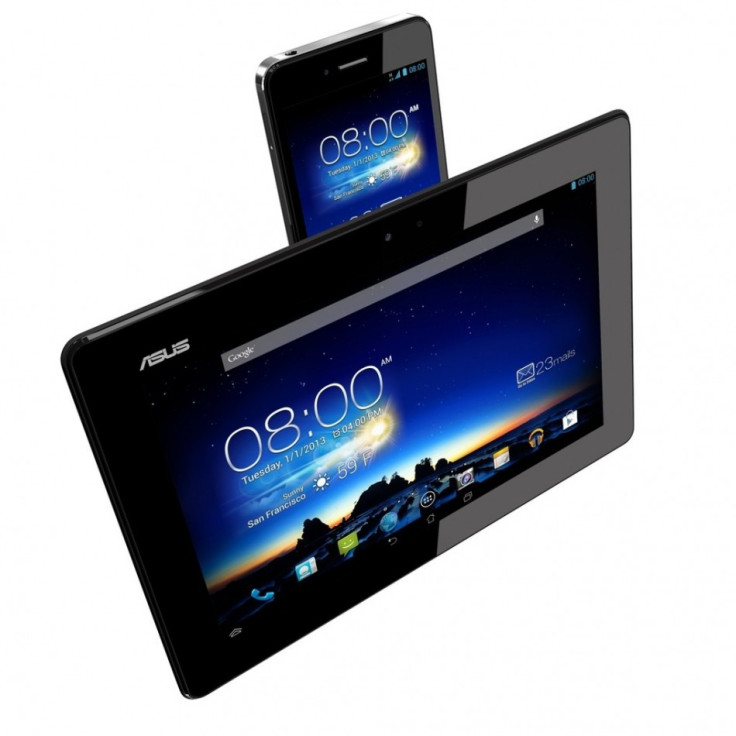 The Infinity's tablet dock - or "Infinity Station" as Asus calls it - has a 10.1in IPS display with a resolution of 1920 x 1200, micro USB port, a one-megapixel front-facing camera and a non-removable 5000mAh battery, which takes total 3G talk time up from 19 hours for just the phone, to more than 40 hours when combining the devices.
Asus was keen to demonstrate the Infinity's Dynamic Display Technology, which ensures that installing and removing the phone from its display dock is as seamless as possible. The company demonstrated by showing that if the phone starts ringing while in the tablet, removing the phone will not disturb anything, and the call can still be answered as normal.
The Padfone Infinity goes on sale in the UK in April and will cost £799.
Padfone 2 comes to UK
Asus also announced today that the Padfone 2 will be available in the UK for £599, with pre-orders starting on 1 March. Announced at a media event back in October 2012, the Padfone 2 is a 4.7in Android smartphone with a quad-core 1.5Ghz processor and 2GB of RAM.
As with the newly announced Infinity, the Padfone 2 comprises a smartphone and a 10.1in tablet docking station with a resolution of 1280 x 800 - slightly down on the newer Infinity model.
© Copyright IBTimes 2023. All rights reserved.