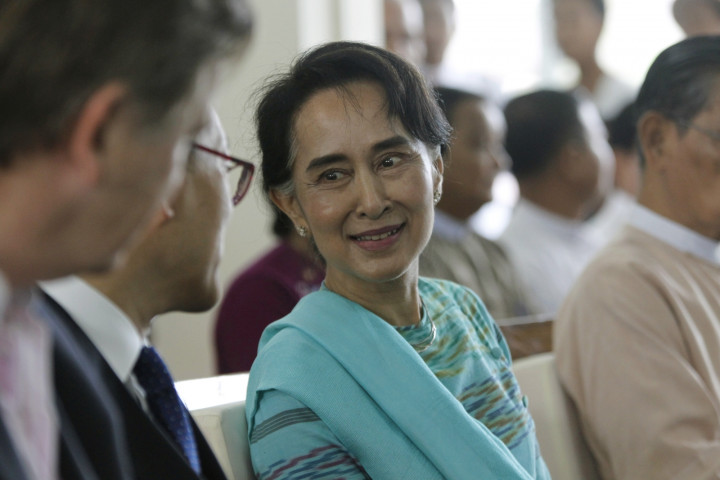 Myanmar's opposition leader and Nobel Prize-winner Aung San Suu Kyi is set to visit China in December, according to an official from her party.
The "goodwill" visit will last for around a week, Win Htein told Reuters news agency, giving no additional information.
China's Foreign Ministry spokeswoman Hua Chunying told reporters in Beijing that she had no "definite" information regarding a potential visit by Suu Kyi.
"We have close contacts and communication with all parties and sides in Myanmar, including the National League for Democracy. The aim of this is to promote the all-round development of bilateral ties," she added.
Regional analysts have suggested Suu Kyi would use the visit to demonstrate a pragmatic side, amid long-standing accusations the Nobel Prize winner is too close with the West.
Suu Kyi's NLD party is expected to perform well in next year's general elections but the Nobel Peace Prize winner has been barred from taking the presidency.
She won the prize for her efforts to boost democracy in the country ruled by the military while under house arrest for almost two decades. She was released before the current semi-military government assumed power in 2011.