Following the announcement of a major redesign in September, Myspace looks set to become a music streaming service, taking on Spotify and Pandora with the help of a $50m (£30m) round of funding.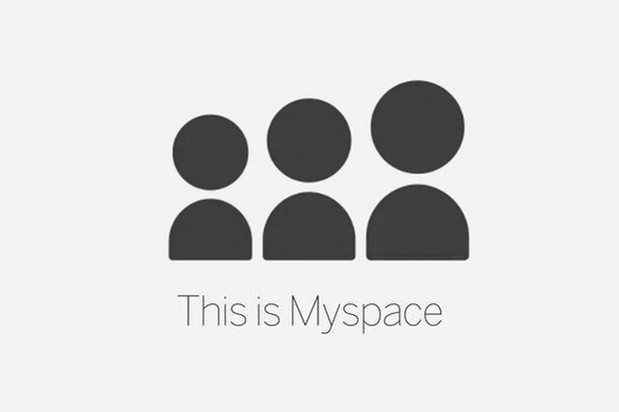 According to a presentation apparently leaked by the social network's owner Interactive Media Holdings (also known as Specific Media) and obtained by BusinessInsider, Myspace is losing money, but hopes to secure funding to help launch a music subscription service - and it will rely on unsigned artists to provide much of its content to keep costs down.
Specific Media purchased Myspace from Rupert Murdoch's News Corp for $35m last year, a fraction of the $580m the publishing giant paid for it back in 2005. In 2008 Myspace's revenue peaked at $900m per year, but the huge success of Facebook caused users to jump ship, leaving Myspace to fall by the wayside.
According to the presentation, which is dated 16 November this year, Myspace is expected to generate $15m in revenue for 2012, up from just $9m last year, but 2012 is expected to result in an overall loss of $40m, followed by a loss of $25m in 2013.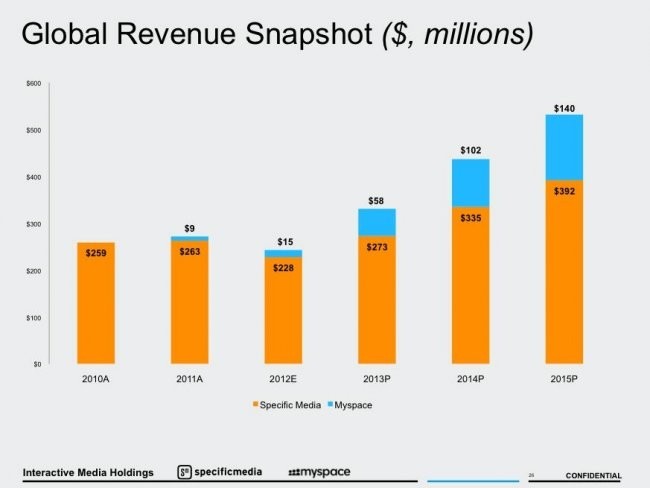 With Justin Timberlake on board as a high-profile investor, traffic up 36 percent in a year, and that major new redesign coming soon, Specific Media hopes a $50m injection of cash from investors will help to launch the music streaming service in the second quarter of 2013.
Of the funding, $10m will to go marketing, $15 to $20m will be used to purchase licensing deals with music labels, and a further $15 to $25m will be reserved as "general working capital."
Specific Media claims to have an edge over the competition by targeting unsigned artists to offer their music, in the hope that they will request less royalties than performers signed to record labels; currently, half of Myspace's 27 million music tracks are from artists without record deals.
According to the slideshow, Spotify costs its owners $0.07 per listening hour per user in royalties, but Myspace thinks it will be able to pay between $0.01 and $0.02.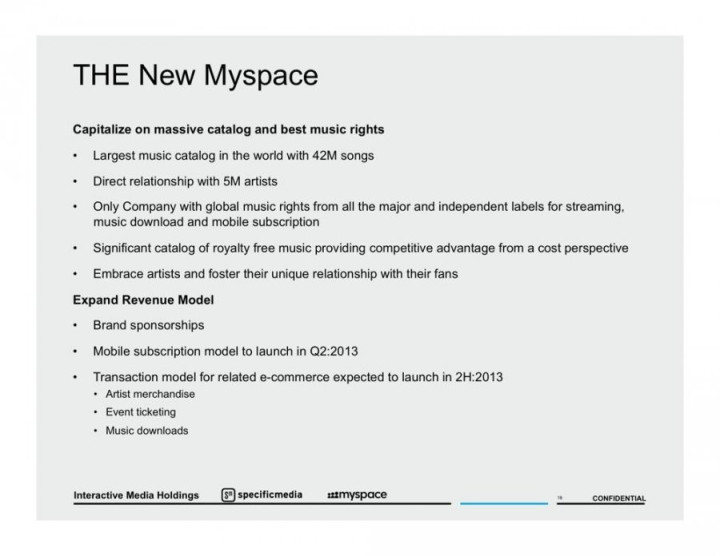 Specific Media says that Myspace has "a significant cost advantage with respect to the music streaming costs compared to Spotify and Pandora [$0.03 per hour] because our proprietary 27,000,000 song library from unsigned artists accounts for ~50 percent of song plays on our services and has a zero cost basis."
With Spotify and other music streaming services often criticised for not paying enough in royalties to even the biggest names, it will be interesting to see if Myspace's tactic works.
Graphs included in the leaked presentation show how global revenue for Specific Media has fallen in the last two years, but with a sizeable dose of optimism the predicted figures - after securing that $50m - show revenue climbing to $58m, $102m and $140m over the next three years to 2015.
One slide claims Myspace to have the world's largest music library - boasting 42 million songs and 100,000 music videos - and is the "fastest-growing top-50 site in the US" with 28 million US users and 60 million worldwide.