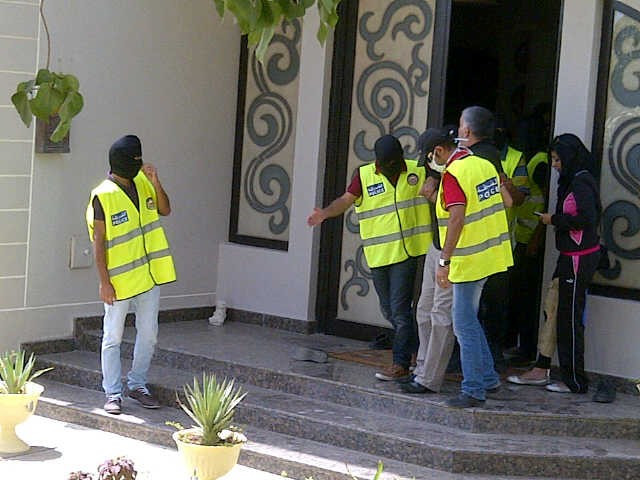 Masked Bahraini riot police has stormed the house of prominent human right activist Nabeel Rajab and arrested him after a court sentenced him to three months in prison over a tweet against the prime minister.
Rajab's lawyer Mohammed al-Jishi confirmed that Rajab would lodge an appeal against the prison sentence.
"Every day there are a thousand people insulting a thousand people, this isn't logical. Normally the charge of insult leads to just a fine. So for me it's a surprise," Jishi said.
Head of the Bahrain Centre for Human Rights, Rajab spent three weeks in jail in June after suggesting in a tweet that residents of the Sunni Muharraq district had decided to back prime minister Sheikh Khalifa bin Salman only for financial gain.
A group of retired army and security officers filed a complaint over that tweet against the prime minister.
Rajab, who has been at the forefront of the pro-democracy protests during 16 months of unrest in the Gulf Arab, was arrested a first time on 5 May at Manama airport after returning from a conference in Beirut, Lebanon.
He still faces charges of "inciting illegal rallies and marches online by using social networking website", after he said the interior ministry had failed to investigate attacks against Shia protesters and Shia-owned businesses.
Pictures and reports of Rajab emerged on Twitter after Zainab al-Khawaja, daughter of the jailed human rights activist Abdulhadi al-Khawaja, started tweeting from his home.
"Now in @NABEELRAJAB home, his house is surrounded, all the riot police at the door are masked #Bahrain," she wrote on Twitter, where she holds an account under the nickname AngryArabiya.
"Breaking : Riot police take @NABEELRAJAB out by force," she said in another tweet.