Arsenal left-back Nacho Monreal is confident Hector Bellerin will snub the overtures of Barcelona and remain at the Emirates Stadium for another season.
Bellerin, 22, has emerged as a top target for the La Liga giants with Ernesto Valverde having earmarked the signing of a right-back as a priority in the summer transfer window.
Versatile Sergi Roberto and Aleix Vidal covered the role during the 2016-2017 season but the club have publicly admitted that they are in the market for a specialist to fill the gap left by the last summer departure of Dani Alves to Juventus.
AS and several other Spanish publications have claimed that the Arsenal star is the number one target ahead of Benfica star Nelson Semedo.
The Spanish publication understands that Barcelona would need to break the bank and pay around €40m (£34.9m, $44.6m) to sign a player that left La Masia for free in 2011.
Current Chelsea star Cesc Fabgreas is a recent example of a player returning to the Nou Camp after leaving as a youngster but Monreal believes that his current teammate won't become the latest to tread that path.
"He's an Arsenal player and almost certainly he will continue here [next season]," the Arsenal left-back told Mundo Deportivo when asked about Bellerin's potential move to Barca.
"Hector is a very important player for us and the boss has already reiterated that he counts on him. Now they will have to negotiate between the clubs and we will see what happen but almost for sure he will continue with us."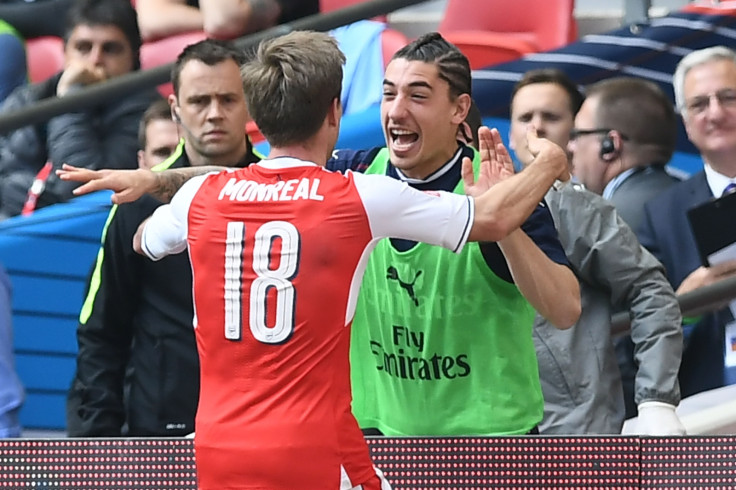 Denis Suarez revealed earlier this week that Bellerin is having mixed feelings over a leaving Arsenal as the Gunners made a big gamble on him when he was only a kid.
Monreal is not surprised by Barcelona's interest in his teammate, but said that Bellerin has not spoken about the rumours.
"He has not tell me anything," Monreal said. "Hector is a good player in any team. Barca are looking for a player in that position and, following his performances with Arsenal, it's logical they have set their eyes on him. He is a young player, but he shows a impressive maturity for his age and he is doing the things very well at Arsenal. He is very quick and very focused but what characterises him most is the speed."