Nairobi Westgate Mall Siege: Moody's Warns of Kenya's Growth and Fiscal Revenues Hit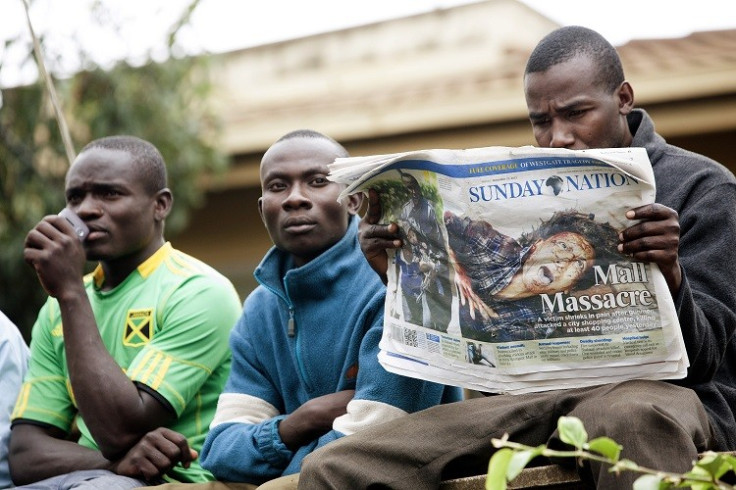 Ratings agency Moody's has slapped Kenya with a 'credit negative' warning as the Somali Islamist militant attack on the Nairobi Westgate shopping mall is set to severely impact the country's tourism.
Moody's said in a research note that while the country's rating of B1 has a stable outlook, Kenya's growth and fiscal revenues are set to be detrimentally affected by the siege, which has left 72 shoppers, sales staff, police officers and foreign visitors dead, as tourism accounts for a large slice of GDP.
"We expect this high profile attack to be credit negative and will adversely (affect) Kenya's growth and fiscal revenues, most directly through its effect on tourism, which accounts for 12.5% of GDP, 7.4 percent of investment and 11% of total employment," said Moody's.
However, the ratings agency says that it does not predict that there would be an effect on foreign direct investment and therefore no effect on financing for infrastructure projects.
Latest Developments
The Islamist terrorist group that took over Nairobi's most prestigious shopping mall for four days has claimed that Kenyan troops used nerve gas to retake the building and killed more than 100 hostages in the process.
Somalia-based al-Shabaab said that the Kenyan government was responsible for the deaths of 137 shoppers, sales staff and tourists. The corpses had been deliberately buried under the rubble after parts of the Westgate shopping centre collapsed in an explosion, said the militants.
The official death toll stood at 72 but not all victims' bodies have been recovered yet.
© Copyright IBTimes 2023. All rights reserved.