Tekken Revolution Gets Major In-Game Upgrades
Major in-game character customisations, effects, game-play and other bonus upgrades have been announced by Namco Bandai for its Sony PlayStation 3 exclusive, Tekken Revolution.
The update features customisation of the characters, which fight against each other with new costumes and premium effects.
Character costumes and effects are on sale at the PlayStation Store. Gamers can add effects to the character's critical hit moves with more colour making it appear more vibrant.
Apart from the 14 in-game existing characters, two characters named Hwoarang and Dragunov have been included in the upgrade from the previous versions of Tekken.
Hwoarang was introduced in Tekken 3 and is one of the popular characters with expertise in street fighting, whereas Sergei Dragunov is a comparatively new Russian character introduced in Tekken 5.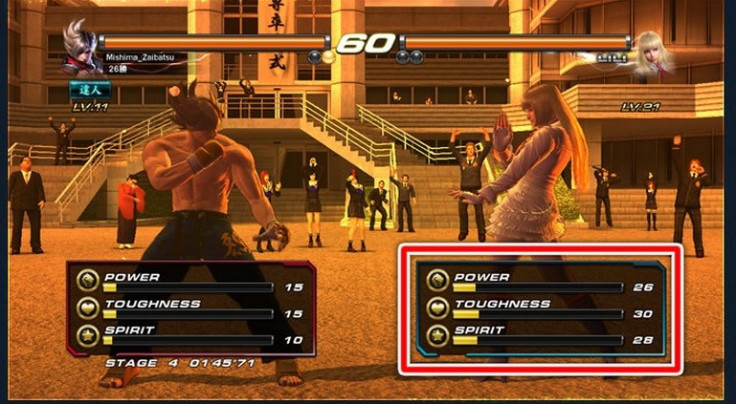 Gamers will be able to practise before the real game fight without spending in-game coins. The practice stages will come with optional background walls. While practising, the controls will be displayed at the bottom of the screen to let the gamer know which moves to play.
The in-game enhancement points of the character can be reset by the gamer, using the "reset drink". For the first time, the reset can be done for free. After the first reset is done, one can visit the PlayStation Store to get the reset drink whenever needed. One has to fight with other players to win back the in-game money and enhancement points.
The option of playing matches without the character enhancements is included in the game. One can disable the character enhancement before the match begins. The opponents will also be assigned certain skill points and levels.
The update features a revamped arcade mode with increased rewards for the gamers. Normal, hard and very hard levels are available. Rewards vary with the level of the game.
Players will get 1.5 times and two times the rewards when enemies are defeated in hard and very hard levels respectively.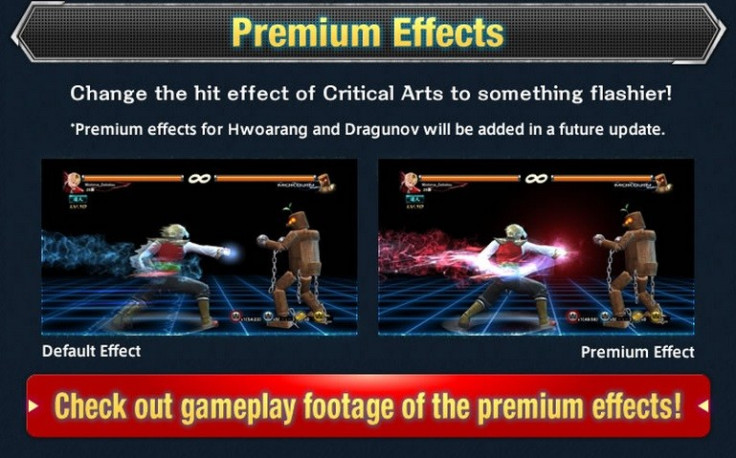 The top rank in the game has been given a new title of Savior from Pugilist. The top level has also been increased from 50 to 60.
Certain in-game adjustments include
- Power, Endurance and Vigor effects
- Damage calculation for critical hits
- Damage calculation of Rage
- Bug-fixes
- A few game areas
The Namco website states that a few events have been planned to "celebrate" the upgrades. Players can gain 1.5 times the fight money and experience in all the game modes during the event to enhance their characters. The update is scheduled for 24 July in Europe and month-end for North America.
© Copyright IBTimes 2023. All rights reserved.