Manchester United Fan Phones Police to Complain About Nani's Red Card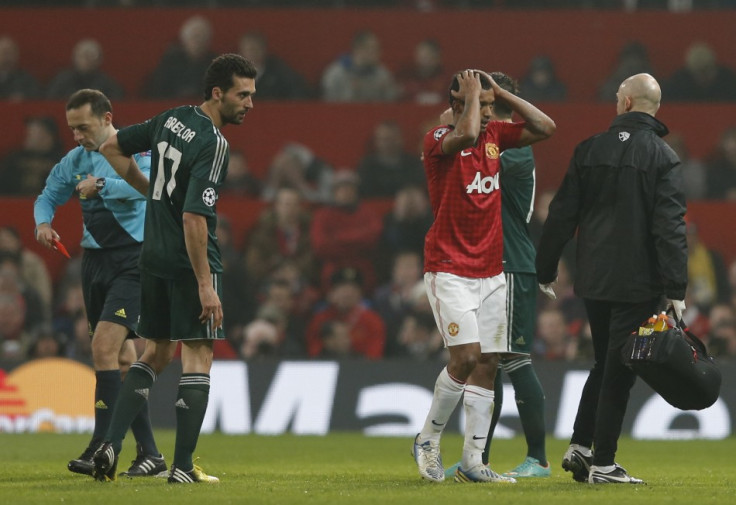 Police in Nottinghamshire have reminded residents to only dial 999 in an emergency after one enraged Manchester United fan phoned the police to complain about a referee decision.
The 18-year-old rang the police to say he was disgusted at Turkish referee Cuneyt Cakir's decision to send-off midfielder Nani during Manchester United's second-leg Champions League tie against Real Madrid.
He felt the United winger was wrongly dismissed for a high challenge on Real Madrid's Alvaro Arbeloa in the 56<sup>th minute and rang police believing it to be a crime.
He later apologised for his actions, claiming to have been caught up in the excitement.
Control room chief insp Ted Antill said: "While this recent example may be amusing, it illustrates the sort of insincere calls we have to deal with on a daily basis in the Control Room.
"They waste our time and they direct us away from genuine victims of crime, particularly if we dispatch officers out to something that turns out to be a bogus report.
"I would ask people to think before picking up the phone for emergency services. I would also advise parents to ensure your children are aware that prank calls and the reporting of made-up crimes is a crime in itself.
"There may be people out there in real trouble who need our help and they have to wait because we are tied up with calls like this one, reporting a referee from the television.
"It's no joke. In this case, the man realised his bad judgement and apologised and we decided not to pursue it further. But we can and we do prosecute people for wasting police time and making false reports."
Manchester United lost the game 2-1 (3-2 on aggregate), with both Real Madrid's goals arriving within 15 minutes of Nani's red card.
UEFA have said will take no action and conduct no investigation into Cakir's performance following the sending-off.
Nottinghamshire police police say there were 6,933 recorded hoax calls to the force in 2012, with calls increasing during holiday periods, and especially in August.
© Copyright IBTimes 2023. All rights reserved.