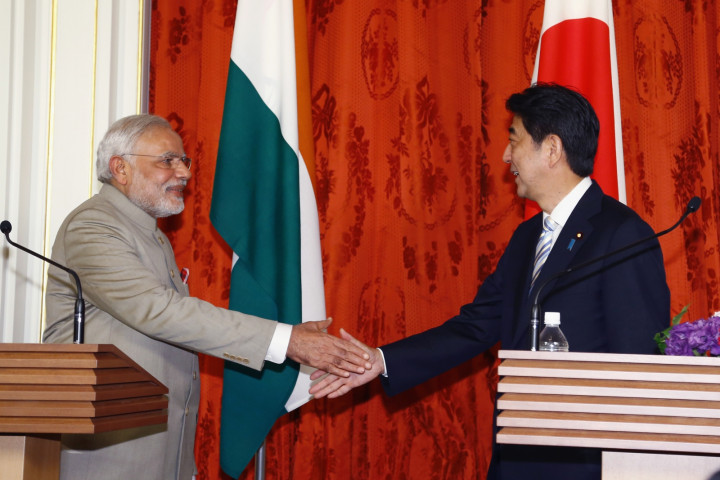 Indian Prime Minister Narendra Modi concluded his five-day visit to Japan on 3 September, securing significant Japanese investments for the country as he promised that Japanese firms would be given the "red carpet" treatment rather than be embroiled in red tape.
The visit was widely acclaimed as a successful one, with the newly-elected prime minister securing $35bn (£21bn, €27bn) of Japanese investments over the next five years primarily for projects.
The Asian economic powerhouses vowed to take their relationship to a new level with enhanced cooperation in defence and other key areas including clean energy, roads and highways, healthcare and women.
In order to boost the country's weak manufacturing sector, Modi invited Japanese investments, saying his country is one of the most competitive regions in terms of cost. He also ensured the firms that India will await them with a "red carpet", easing investors' worries about the country's notorious bureaucratic red tape.
Modi said India is the best possible investment destination, offering "democracy, demography and demand" in its gigantic market of nearly 1.3 billion people.
"I have come to assure you that there is no red tape but red carpet in India. We have eased off lots of regulations," he said.
Modi has formed a special management team under his office to facilitate foreign investment. It will include two nominees from Japan.
India will also receive help from Japan in its efforts to modernise its cities. Tokyo will provide India with financial, technical and operational support to introduce bullet trains there.
"This is not just raising the relationship from one category to another... Our relationship is not only regional in its framework, but will have a global impact," Modi said, concluding his visit.