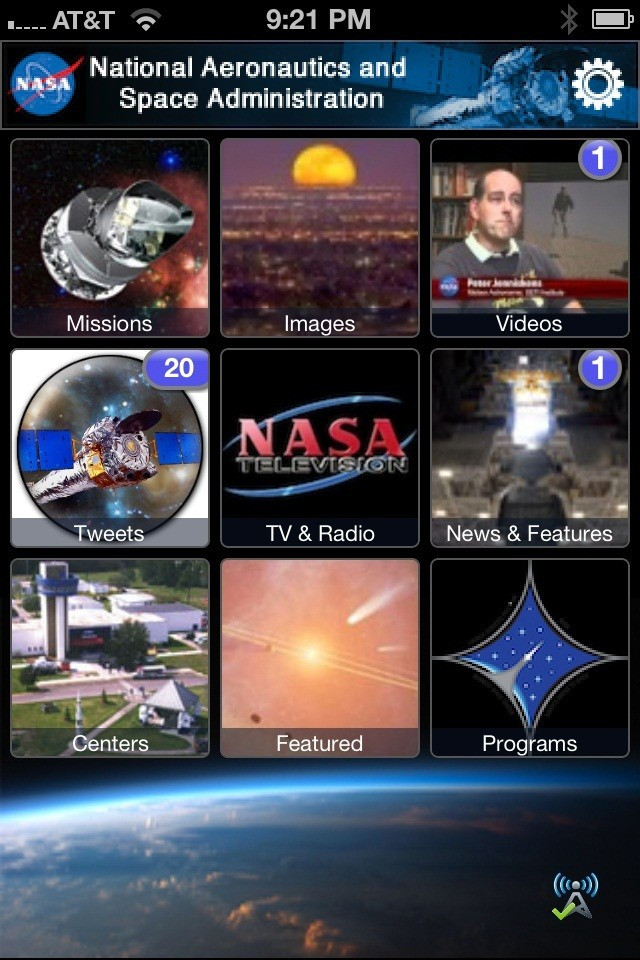 Nasa has released new apps for iPhone and iPad touch. Officials claim that the Nasa App 2.0 includes several new features and a completely redesigned user interface that improves the way people can explore and experience Nasa content on their mobile devices.
Earlier, Nasa iPhone and iPad app contained cool features like some information and images about planets and objects in our solar system, current news and feature stories, latest Nasa tweets and live streaming of Nasa TV.
Now, along with these features Nasa officials have upgraded and updated the version of the free Nasa App for iPhone and iPod.
A team at Nasa's Ames Research Center in Moffett Field, California, completely rebuilt the Nasa App for iPhone and iPod touch. It now has a fast and intuitive interface for the approximately 4.7 million people who have downloaded it so far.
Nasa officials have added some more new features to Nasa App 2.0. They have features like weather forecasts in the spacecraft sighting opportunities section; maps, information and links to all of Nasa visitor centres; a section about Nasa's programmes, as well as the ability to print, save and access favourite items, and bookmark images.
They claim Nasa App 2.0 requires iPhone and iPad iOS 5 or later.
"This is our first major redesign of the Nasa App for iPhone since our initial release in 2009," said Jerry Colen, Nasa App project manager at Ames, in a statement. "We are really excited about this release and think users are going to love the new interface and features."
According to Nasa officials, all the Nasa Apps for iPhone, iPod touch, iPad and Android showcase a wealth of Nasa content, including thousands of images, videos on-demand, live streaming of Nasa Television, the agency's Third Rock online radio station, mission and launch information, featured content, stories and breaking news.
Users also can find sighting opportunities for the International Space Station and track the position of the orbiting laboratory. App users can also easily share Nasa content with their friends and followers on Facebook, Twitter or via email. In total, the apps have been downloaded by more than 8.8 million people.
Watch the video: