Natalie Ceeney shocked the market in November 2013 with her resignation from the Financial Ombudsman Service.
She then disappointed a number of her supporters, after being a consumers champion at the watchdog, by reappearing as the head of customer services at HSBC.
After turning from gamekeeper to poacher, IBTimes UK decided to take a look at other major watchdog hires banks have made over the last two years.
Natalie Ceeney | Financial Ombudsman Service
On 31 January, the Financial Ombudsman Services former chief executive, Natalie Ceeney, jumped ship and joined HSBC as its head of customer services.
Ceeney became Fos' CEO in 2010 after a stint at the National Archives, where she became one of the youngest chief executives in the UK, at the age of 34.
Her role involves regular meetings with the CEOs of all the major banks and insurers, regulators and key organisations from across the financial spectrum.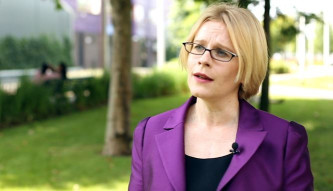 As well as sharing the Ombudsman's insights into the issues causing public dissatisfaction with financial services, she highlights where firms are getting things wrong and what can be done to restore faith in the sector as a whole.
After announcing her resignation from Fos in November 2013, Ceeney left the watchdog after dealing with its one millionth payment protection insurance (PPI) complaint.
Ceeney was seen as the consumer's champion after her attacks on the banks' handling of PPI complaints.
Christina Sinclair | Financial Services Authority (FSA) & Financial Conduct Authority (FCA)
Similar to Ceeney, Sinclair switched sides after spending 18 years at the FSA and the FCA.
Sinclair played a leading role in campaigns to provide redress for the mis-selling of payment protection insurance (PPI) and interest rate hedging products.
She is now the global head of compliance for wealth and investment management at Barclays.
A number of independent industry experts voiced their 'disappointment' after years of battling on the behalf of the consumer.
Hector Sants | Financial Services Authority (FSA)
In December 2012, Barclays snapped up Hector Sants as head of compliance and government and regulatory relations, after years at the FSA.
However, less than one year later, Sants resigned because of "stress and exhaustion" after being on sick leave for over a month.
Previous to Barclays, Sants first joined the FSA in 2007, but quickly came under fire for his leadership during the time of the credit crisis.
Speaking at a Treasury Select Committee in 2008, Sants said "I am very proud of the manner in which the FSA rose to the challenge of dealing with such unprecedented turbulence across global financial markets."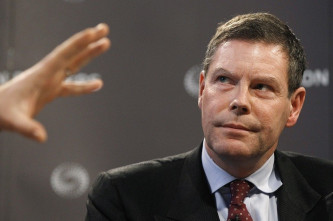 "Moreover, I believe the FSA candidly examined the failings in financial regulation that contributed to the onset of the crisis, learned the lessons and has gone on to reform itself into a much stronger and better equipped organisation."
Sants previously worked at investment bank Credit Suisse First Boston in 2004. Prior to his time there, he worked at stockbroking partnership Phillips & Drew and UBS.
In January this year, the Church of England has poached former regulatory and banking heavyweight Sants as the leader of a payday loan industry taskforce as the Archbishop of Canterbury Justin Welby continues his crusade against the controversial sector.
Jonathan Evans | MI5
In May 2013, HSBC has hired an ex-spy and head of Britain's domestic intelligence agency MI5, in a bid to help combat financial crime, following the bank's near multi-billion dollar settlement on money-laundering for Mexican drug cartels.
Sir Jonathan Evans became a director of HSBC Holdings from 6 August 2013 as well as an independent non-executive Director and a member of the Financial System Vulnerabilities Committee (FSVC).
Evans, 55, has an initial term of three years at the bank and receives £125,000 a year in the job.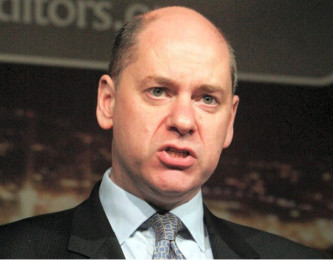 He was MI5's director general for the last six years and has 33-year career in the security service.
His experience includes counterespionage, protection of classified information and the security of critical national infrastructure.
His main focus was, however, counter-terrorism, both international and domestic including, increasingly, initiatives against cyber threats.
Evans was appointed Knight Commander of the Order of the Bath in the 2013 and retired from the Service in last month.
James Brien Comey Jr | US Deputy Attorney General
In January 2013, HSBC snapped up a former US Deputy Attorney General to strengthen its efforts to combat financial crime and bolster risk management.
Europe's largest bank announced James Brien Comey Jr. will join its newly-formed Financial System Vulnerabilities Committee as a non-executive director and independent board member for a three year term that began two months later.
"His experience and expertise gained from both public and private sector roles at the highest level will add a further dimension to the governance capabilities of the Board," HSBC Group Chairman Douglas Flint said in the statement.
Comey served as the US Deputy Attorney General from 2003 until 2005 and was responsible for supervising the operations of the Department of Justice (DoJ) and chaired the President's Corporate Fraud Task Force.
Prior to that he was the US Attorney for the Southern District of New York and supervised the prosecution of executives on fraud and securities related charges, as well as creating a specialised unit to prosecute international drug cartels.