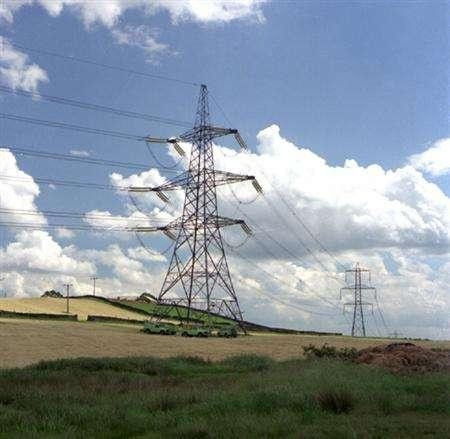 Shares in National Grid Plc dropped over six per cent on the FTSE 100 after the group announced a surprise rights issue worth £3.2 billion. The cash raised will be used to increase investment and improve the company's credit rating.
The group also reported strong profits of £1.97 billion for the full year ended 31 March, up 12 per cent from the previous year. In addition the group said it had recommended increasing its full year dividend by eight per cent to 38.49 pence per share.
In the last year National Grid said it had invested £3.3 billion. The group added that it intended capital investment worth £22 billion over the next five years.
The group said that it was trading in line with its expectations and said that it had a "positive" outlook for 2010/11.
Steve Holliday, Chief Executive of National Grid, said, "We have delivered another year of strong operational and financial performance. Our pre-tax profit increased by 12%, earnings per share increased by 14% and we are recommending an 8% increase in our full year dividend. I am particularly pleased with our reliability performance in the UK and US.
"We are delivering improvements in customer satisfaction in all of our businesses. We continue to make progress in our priority areas: ensuring appropriate regulatory arrangements, delivering investments and making further efficiencies. I'm delighted to report that the run rate of synergy savings from KeySpan has now exceeded $150m.
"These excellent results clearly demonstrate that National Grid's strategy continues to deliver. Our performance in the first weeks of 2010/11 is encouraging and we are confident that this will be another year of growth. We believe that the rights issue announced today will give us the scope and appropriate financial flexibility to deliver the Group's strategy."
Keith Bowman, Equity Analyst at Hargreaves Lansdown Stockbrokers, commented,
"While a rights issue in itself is not a surprise, the timing is. A move to raise £3.2 billion comes in conjunction with strong full year results. Progress continues to be made in the UK, whilst the group's move into the US has to date proved a success - cost savings from its 2006 acquisition of KeySpan Corporation in the North Eastern region of the USA are running ahead of forecast.
"On the downside, investors dislike surprises, whilst the fund raising comes at a difficult time for the market. Nonetheless, the group's financial performance remains progressive, a rights issue now removes most of the uncertainty currently undermining the shares, whilst a move to invest in the nation's energy infrastructure at a time when its energy policy is in disarray should be welcomed. In all, defensive growth characteristics, combined with a supportive dividend policy and ongoing investment expenditure should continue to provide for a currently positive market consensus opinion."
By 09:17 shares in National Grid were down 6.05 per cent on the FTSE 100 to 582.50 pence per share.