Nearly 200 Clinton emails released, including dozens she failed to hand over
The new emails also reveal Clinton attempted to give a State Department job to former British PM Tony Blair.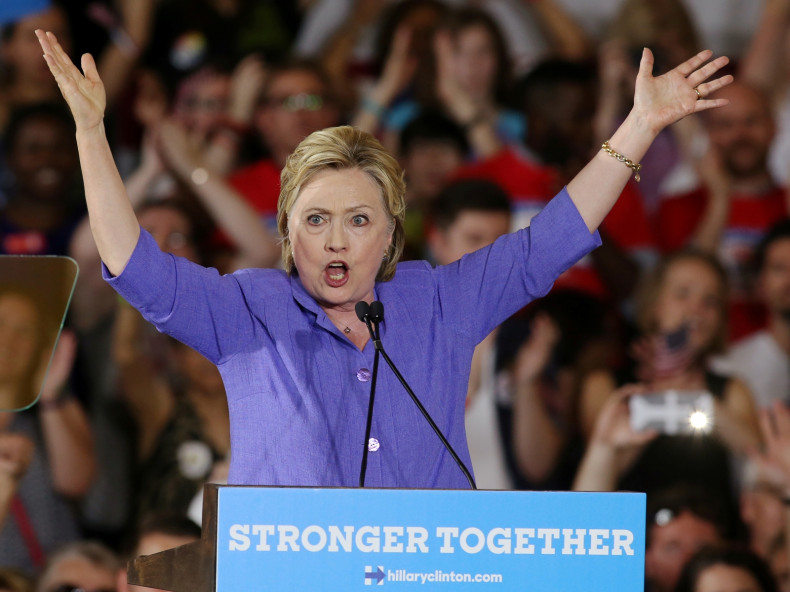 A new batch of emails from Hillary Clinton's time as Secretary of State were released on 27 June, including close to three dozen emails Clinton did not hand over last year. The 165 pages of emails were released by the State Department under court order and handed to conservative legal advocacy group, Judicial Watch.
According to The Associated Press, among the newly released emails are 34 messages between Clinton and her deputy chief of staff, Huma Abedin on her private account. Abedin, who also had a private email account on Clinton private server, gave her copies to the government.
The emails between Clinton and Abedin were not among the 55,000 work-related messages the presumptive Democratic nominee handed over to the State Department. One the newly released emails is a March 2009 email where Clinton inquires how her official records would be maintained.
"I have just realised I have no idea how my papers are treated at State," Clinton wrote to Abedin and fellow aide Lauren Jiloty. "Who manages both my personal and official files? I am sending out material the way I did w Lauren in the Senate, but I don't know what's happening w it all."
"So, I think we need to get on this asap to be sure we know and design the system we want," she continued. Abedin responded to Clinton that she and other officials had "discussed this" and would talk about it with Clinton later in the day, The Hill reported.
Following the release of the emails, the State Department released a statement maintaining Clinton's files were properly handled. "Secretary Clinton's paper files were appropriately filed and archived," spokesman Mark Toner said. "The State Department has extensive paper records from Secretary Clinton's tenure including official policy memos, call sheets, briefing materials and cables."
Judicial Watch President Tom Fitton said the emails "show Hillary Clinton was more than concerned about the handling of her records—both personal and official." He continued, "What other damaging emails have Hillary Clinton and the Obama State Department withheld from the public?"
The fresh batch of emails also reveal Clinton attempted to give a State Department job to former UK Prime Minister Tony Blair, The Hill reported. Clinton reportedly forwarded his resume to Abedin and then-chief of staff Cheryl Mills.
According to the AP, Clinton campaign spokesman Brian Fallon reiterated that Clinton had provided "all potentially work-related emails" still in her possession when she was handed a request from the State Department in 2014. However, he declined to say whether the Democratic candidate had deleted any work-related emails before they were checked by her legal team.