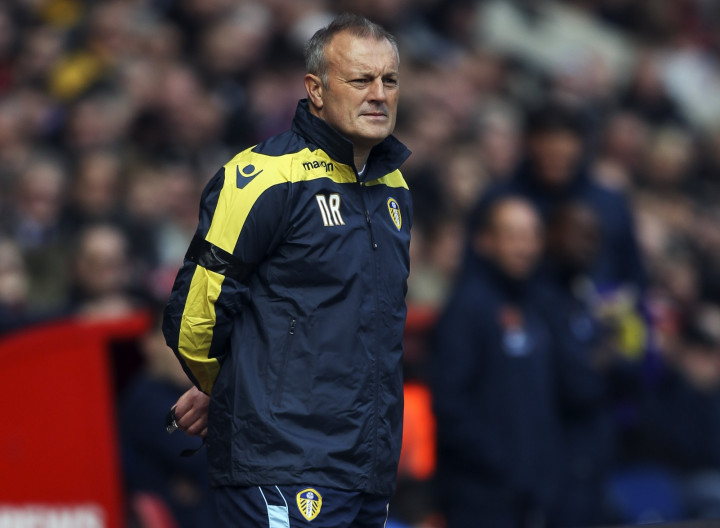 Temporary Leeds United boss Neil Redfearn expects to remain in charge for the Championship visit of Birmingham City on 13 September, as Massimo Cellino's search for a new manager prepares to enter a third week.
Redfearn has been installed as caretaker boss after the dismissal of David Hockaday following a fourth defeat of the season in the League Cup second round to Bradford City.
The ex-Halifax Town and York City boss continues to prepare his team ahead of the resumption of their domestic campaign. Redfearn has hinted he will remain in charge for the game against Birmingham, as Cellino considers a series of applicants.
"I've spoken with Massimo and the message was pretty simple – continue with what I'm doing, continue with my work and look after everything while he decides what he wants to do," he said.
"Birmingham will come round quickly and I'll prepare the team properly for that game. They need to be set up and organised so that one way or another we go there in the best possible shape.
Cellino taking 'as much time as he needs'
"If someone else comes in before then, the new man has a team who are ready to go. That way it's win-win. I'm not involved in (the search for a new coach) and Massimo's going to take as much time as he needs. I'll take care of everything for as long as he needs me to. He knows I'm happy to help."
Following Oscar Garcia's appointment as Watford manager in mid-week, Redfearn is now the bookmakers' favourite to become the permanent Leeds manager but a host of candidates remain in contention.
Former Aston Villa assistant manager Ian Culverhouse, ex-Leeds captain and boss Gary McAllister, Giuseppe Sannino – who left Watford a fortnight ago – and Chris Hughton, who was sacked by Norwich City last season, are the leading contenders for the role.
Cellino, who has already sacked two managers in his five months as the official owner of Leeds, says he has been inundated with applicants and will need time to make a decision.
"I've decided to leave the team to Neil. For the moment it's the best thing to do," Cellino told BBC Leeds.
"At the moment too many coaches call me and I'm confused," Cellino added. "I think it's best to keep going with a Leeds man right now, that knows football and makes the team play in a beautiful way."