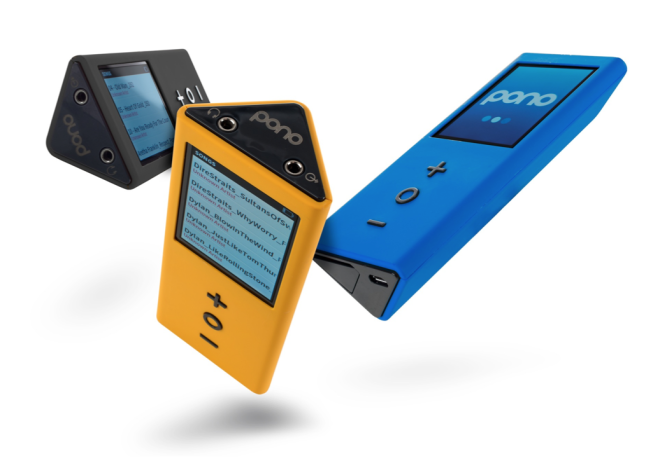 Rock veteran Neil Young's disgust with how MP3 formatting affected his music has prompted him to launch his own studio-quality portable music player with a brand new audio format called "pono".
The retail price for the new PonoPlayer is set at $399 (£240), but it will be available for pre-order on the 12 March launch day at a discount on Kickstarter.
The PonoPlayer comes with a handy LCD screen and 128GB of memory, which can store between 100 to 500 high-resolution digital music albums. The tracks themselves will be available for purchase on the PonoMusic online music store, although there is no indication on pricing.
'Real' music
SD memory cards can also be added on to extend storage capabilities, and the Pono desktop media management systems helps users download tracks from the online store and sync them straight to the PonoPlayer.
One piece of good news is that music tracks in the Pono format will not carry those pesky Digital Rights Management (DRM) restrictions so there will be no restrictions on copying, accessing or sharing the files.
"It's about the music, real music. We want to move digital music into the 21st century and PonoMusic does that. We couldn't be more excited - not for ourselves, but for those that are moved by what music means in their lives," said Young, founder and chairman of PonoMusic in a press release on the Computer Audiophile forums.
Young has been working on developing the new digital music format, music player and download services for several years together with Ayre Acoustics. In September 2012 he showed off a prototype of the device on the Late Show with David Letterman.
"It's the mother of all formats. When an artist records at a certain level, that's it. It doesn't get dummied down to CD or MP3, so we can preserve all the work of the great artists through the years," Young told Letterman.
"What we do is [take an old analogue recording] and transfer it to the highest-resolution digital possible and then you get as close to the analogue [quality] in digital."
Young and Ayre have been in talks with major record labels such as Sony and Warner Bros Music and seem to have got them on board.