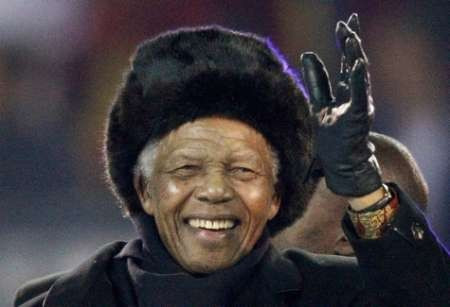 South African President Jacob Zuma will visit anti-apartheid icon Nelson Mandela in the Eastern Cape on Monday to wish him happy birthday, officials have confirmed.
"President Jacob Zuma will visit former president Nelson Mandela at his home in Qunu this afternoon, 18 July, to wish him well on his birthday," the Presidency said.
Zuma is expected to seize the opportunity to show Mandela, who is turning 93, an architect's impression of the Nelson Mandela Legacy Bridge, a monument that will be erected across the Mbashe River between Ndondolo Village in the Mbashe Local Municipality and the Mvezo Village in the King Sabata Dalindyebo Local Municipality.
"The Department of Rural Development and Land Reform will construct the bridge and road, which will link Mvezo village to the N2, and reduce the travel distance to Idutywa by nearly 50km. The construction of the bridge will also reduce the travel time between Mvezo and the N2 by approximately 1 hour 30 minutes," the presidency said.
"The bridge will improve the lives of people living in and around Madiba's village and is one of the key contributions to keeping the Mandela legacy of a better life for all alive."
The building is set to honour Nelson Mandela's insistence that small steps can help build a better world and as they directly affect the people concerned.
Set in the former leader's original village, the monument will now not only honour the world figure and his legacy, but also facilitate the life of his fellow villagers.
"From the moment Nelson Rolihlahla Mandela strode out of prison on the 11th of February 1990, we knew that South Africa would be a different place," Zuma said in a statement issued earlier.
"He showed us that despite the divisive racial oppression and hardships that this nation had gone through, it is not only possible, but necessary to embrace one another and to reconcile the South African people."
Zuma added that Mandela had laid the foundation for a "solid constitutional democracy".
"We have achieved a lot, but we must still work further to eradicate poverty and improve especially the lives of children, because Madiba loves them so much.
"Most importantly, we must spread love, ubuntu, humility and selflessness around us," said Zuma.