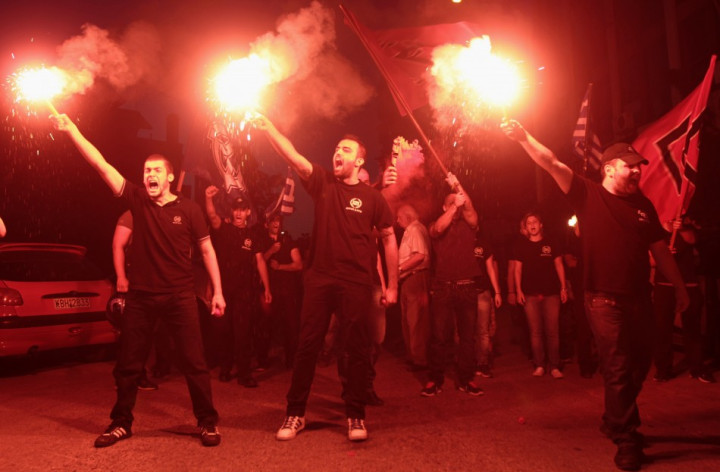 Neo-Nazi Golden Dawn MPs have been involved in another race attack against migrants in a central Athens neighbourhood after an immigrant allegedly stabbed a hairdresser in the area.
A group of 150 people, including an unknown number of the party's parliamentary deputies, assaulted immigrants and damaged shops in the Aghios Pantaleimonas neighbourhood, according to the Ekathimerini website.
The attack came after a foreign national allegedly attacked a hairdresser before stealing cash from his shop. The victim was taken to hospital.
Golden Dawn extremists have been involved in a number of race-related attacks on immigrants and human rights activists over recent months.
Following the spate of attacks, Greece's parliament has decided to strip three MPs from the far-right party - Panagiotis Iliopoulos, Giorgos Germenis and Ilias Kasidiaris - of their immunity from prosecution.

Iliopoulos and Germenis have been accused of taking part in attacks against immigrant street vendors in Rafina last month, and face charges of impersonating authorities and damaging property. Party spokesman Kasidiaris has been implicated in an armed robbery which took place in 2007.
Another Golden Dawn MP, Elena Zaroulia, caused anger by calling immigrants "sub-humans" carrying "all sorts of diseases" during a parliamentary session in Athens. Meanwhile, Greece's top security officer denied allegations of collusion between police and the neo-Nazi party.
Despite the controversies, Golden Dawn's popularity rose by 12 percent in the latest poll.