A gang of neo-Nazis goaded a teenage Somali asylum seeker to jump to his death from a tower block in eastern Germany, say reports. The incident, in Schmoelln on Friday (21 October), has led to condemnations from authorities who expressed their disgust at the actions of a few.
Police were called to the centre for unaccompanied minors after the teen damaged property. The 17-year-old Somalian youth, who had a history of mental problems, was spotted in tears on the window sill of the fifth floor of his accommodation centre and was spoken to by police.
Negotiators failed in talking the boy from the window ledge and whilst the tense discussions were taking place a group filmed the distressed teenager whilst encouraging him to "end it all now!", according to reports. The neo-Nazis were said to be neighbours to the site and were also heard booing, catcalling and encouraging him to jump.
The Daily Mail reported that the boy was told that if he jumped there would be "one less parasite" and he was urged to "go on, jump!". Deputy leader of the local council Matthias Bergmann said: "We are totally shocked and disgusted by the events and cannot believe what happened".
Sven Schrade, the local mayor, added according to the South China Morning Post: "There is information that some... onlookers spent a long time watching this incident and there were apparently shouts like 'go on, jump!.
"One can only condemn something like this," he added. "If someone takes it as an experience like a movie and then thinks they have to shout encouragement too, that's an unbelievable act. He was also quoted as saying: "Before he was a refugee or a Somalian, he was a human being."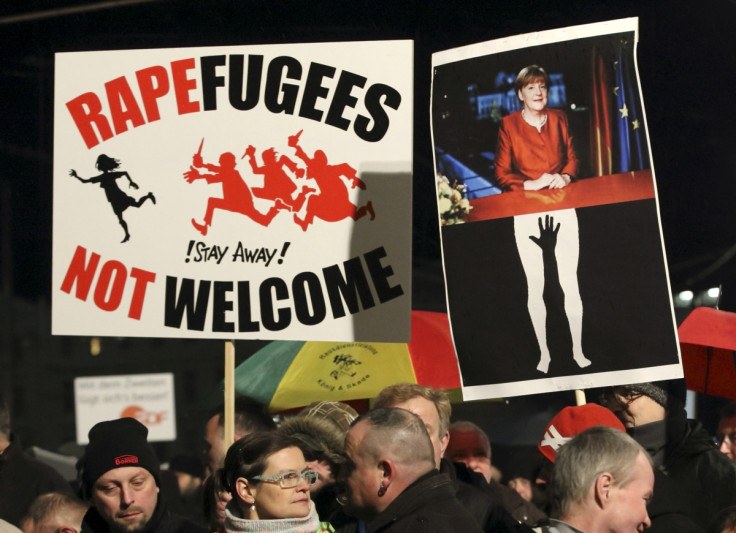 After his death police warned citizens on social media against publishing gruesome material. Despite a safety mattress being placed beneath the window the boy missed and landed on the pavement, dying instantly from massive internal injuries.
It emerged after his death that the boy had arrived in Germany in March this year after fleeing from Somalia to Sudan before crossing the Mediterranean on a people smuggling boat. German media say that he was identified as having mental health issues due to his plight travelling to Europe.
The Samaritans provides a free support service for those who need to talk to someone in the UK and Republic of Ireland. It can be contacted via Samaritans.org or by calling 116 123 (UK) or 116 123 (ROI), 24 hours a day, 365 days a year.