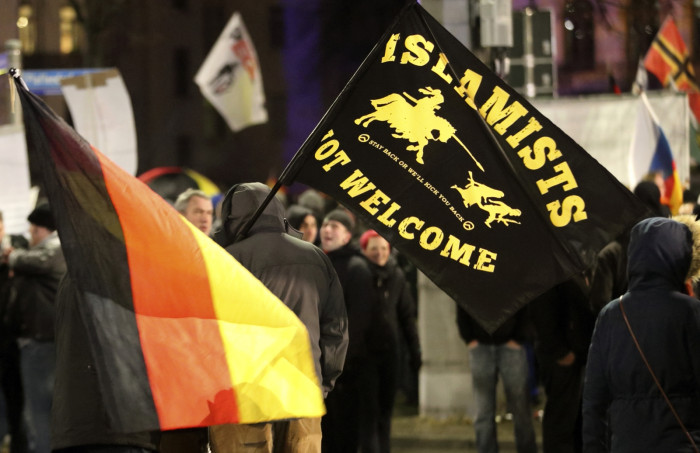 Police in the German town of Darmstadt have arrested three men from Pakistan after 18 women complained they had been sexually assaulted at the Schlossgrabenfest music festival. Police say the women complained of being touched, fondled and groped at the festival, which took place over the weekend (28-29 May), in a case which has echoes of the widespread sex attacks in Cologne on New Year's Eve when 821 crimes were reported to police.
Some of the women involved in the alleged attacks at the four-day festival are receiving counselling. Many complained of being surrounded and assaulted by men of "South Asian" appearance, according to Russia Today. The number of complaints of assault at the festival — attended by 100,000 revellers — may rise, police have warned. The three suspects are aged 28 to 31 and are all asylum seekers. Other men are being sought for questioning.
In a statement published by Die Welt the police said: "Unfortunately several women were sexually harassed on Saturday, when the dance floor area was completely packed." Authorities in Darmstadt have been touring the streets in a bid to dampen tensions between migrants and locals since the news emerged.
There has been growing unease — and in some cases anger — in Germany about the policy of Chancellor Angela Merkel's government to accept any migrants who reached its borders. The Cologne attacks led to a wider debate about whether migrants — mostly from the Middle East, South Asia and Africa — would be able to accept Europe's liberal values, particularly the right of women to act and wear what they choose.
Since the Cologne attacks, a number of other similar cases have been reported, but some of the reports were either untrue or unsubstantiated. There has also been anger in Germany and neighbouring countries towards the authorities for appearing to cover up incidents, due to political sensitivity over the migrant crisis.