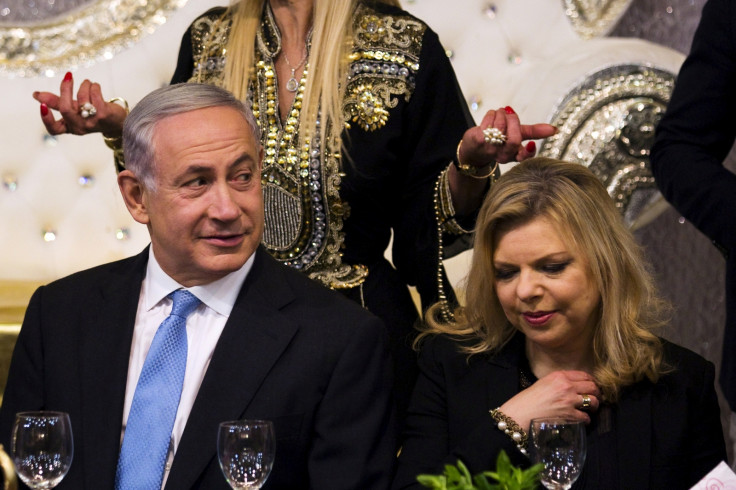 A maintenance worker has been awarded $34,500 (£23,900) in damages over claims that the wife of the Israeli prime minister, Sara Netanyahu verbally abused him. Maintenance worker Guy Eliyahu sued the state in 2014, claiming that she would make unreasonable and rude demands on the staff member at the official residence.
The court heard how he was summoned back to work to reheat a bowl of soup and told: "You'll return whenever I want to eat". Another night, he said he was recalled and told off for not wishing good night to Mrs Netanyahu, who denied any wrongdoing and accused the court of ignoring her testimony.
But Justice Dita Pruginin ruled that Guy Eliyahu had been "exposed to abusive employment at the residence, which was reflected in reprimands, yelling, humiliation, excessive and unreasonable demands".
The judge said an "an atmosphere of fear prevailed" at the residence. In February 2016, the same judge awarded £30,000 to the former director of the official residence as workers claimed she had "drunken rages" including one incident when she threw a vase on the floor and complained the flowers were not fresh enough.
Pruginin ordered the state to pay Eliyahu almost $17,000 (£11,700) in compensation for emotional harm, another $6,500 (£4,500) for violating the law on work hours and rest, and nearly $2,000 (£1,300) in expenses. Klinor, the maintenance company that hired Eliyahu to work at the residence, was ordered to pay more than $7,800 (£5,400).
Yossi Cohen, representing the prime minister's wife, said: "The trial was one-sided and didn't let Mrs Netanyahu present witnesses who could refute Guy Eliyahu's false and offensive claims. We intend to appeal this wrongful and biased ruling," Haaretz reported.
However the Netanyahus are facing a number of legal problems with calls for criminal charges to be brought against her for allegedly using state money to hire a caretaker for her late father as well as holding lavish dinners.
Meanwhile, the Israeli government's top auditor, criticised her husband Binyamin for failing to report a dozen trips funded by foreign groups and wealthy businessmen between 2003 and 2005 and may have broken the law.
The Netanyahus claim that the accusations are politically motivated attempts by political rivals to discredit them.