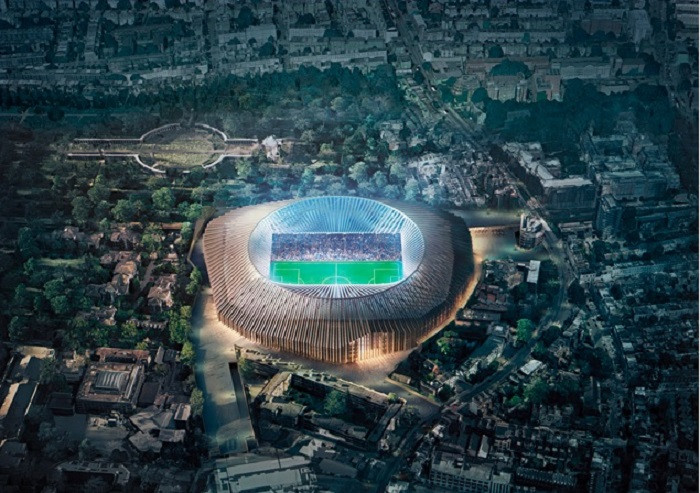 Chelsea's plans to build a new £500m stadium have been given the green light by Mayor of London Sadiq Khan.
The development plans will increase Stamford Bridge's current capacity from 41,600 to 60,000. The new ground will also include a direct link to the District Line underground station at Fulham Broadway.
Chelsea were granted planning permission by the Hammersmith and Fulham Council in January but the plans have now been supported by Khan.
"London is one of the world's greatest sporting cities and I'm delighted that we will soon add Chelsea's new stadium to the already fantastic array of sporting arenas in the capital," Khan said.
"Having taken a balanced view of the application, I'm satisfied this is a high-quality and spectacular design which will significantly increase capacity within the existing site, as well as ensuring fans can have easy access from nearby transport connections.
"I'm confident this new stadium will be a jewel in London's sporting crown and will attract visitors and football fans from around the world."
Chelsea's new home is set to be completed in 2021. The club are expected to continue playing at Stamford Bridge as planned for next season's 2017-18 campaign but will then move to a temporary home for the next three seasons.
Wembley is the expected destination, with the Rugby Football Union fiercely opposing any plans for the Premier League side to move to Twickenham, home of English rugby.
Tottenham Hotspur have used Wembley for their home games in the Champions League and Europa League this season with White Hart Lane currently undergoing its own redevelopment. Spurs also have the option to play all of their domestic and European games at Wembley during the 2017-18 season before returning to their newly refurbished home the following campaign.