No matter how hard you try, you will struggle to find fans of the headphones Apple bundles with its iPhones and iPods, but this might be about to change if a Vietnamese site claiming to have a redesigned set of the iconic white headphones is to be believed.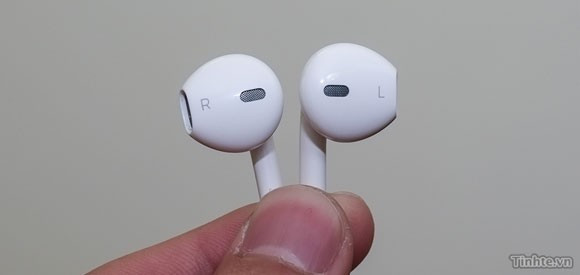 Appearing online as rumours and gossip surrounding the new iPhone reach a climax, the redesigned headphones look very different to Apple's current offering and are claimed to be produced in Vietnam, as confirmed by markings on the cable.
A writer on the Vietnamese Tinhte.com website said: "In my hands are the new earphones for the iPhone 5 that is about to come out...These will replace the current earphones that are on the market.
"These are manufactured at Phax Co factory in Vietnam. They have the appearance of a horse's head, not like earbuds. When they are worn, they have a much smaller profile."
The blogger goes on to say that the earphones seem to be one single piece of plastic, with no seams, adding that the smaller size makes them more comfortable to wear.
The real test, however, will be if Apple has managed to stop the huge amount of sound leak that the current headphones are guilty of, annoying commuters who can hear every word of what you're listening to from across the train carriage.
Although the authenticity of these headphones cannot be verified, the Tinhte website has been accurate in the past, having provided a hands-on video of an iPhone 4 prototype before it went on sale.
The site added (through a translator): "All factors such as design, quality finishing materials, fabricated wire, plastic body headphones are led to the conclusion this is genuine and not counterfeit headphones."
Apple is widely expected to announce the new iPhone, with a 4in screen and updated processor, at a media event on 12 September, with the new phone thought to go on sale in early October.
As always, Apple is yet to confirm anything and the first official clue we'll get will be when invites to the event are sent out to journalists, which should be happening any day now.
Must read: