Arsene Wenger has defended Mesut Ozil after the midfielder received flak for his performance against Everton and Manchester City in Arsenal's last two defeats away from home. The Gunners were off the pace and conceded late goals, despite having taken the lead early in the first half.
Ozil received the bulk of the criticism for his failure to track back and his body language added to the woes of Arsenal fans, who tore into him and castigated him for his failure to raise his game. The Arsenal manager was more sympathetic towards the German and insisted that the midfielder does much more than he is given credit for, but the real problem lies with the entire team, who had played a lot of games over the last month in the league and in Europe.
Wenger was accused of being lenient towards Ozil but the manager rubbished any such talk and insisted that everyone had to play hard for the team, including the German. He went on to add that Ozil tends to shine when the Gunners have the ball, something they didn't have much of in their last two fixtures.
"I don't give him any leeway when the team doesn't have possession," Wenger said, as quoted by the Guardian. "He has to do his job like everybody else and usually he does it well. Mesut Özil is an important player, a big player, and the big players always respond to criticism on the pitch.
"His main strength is when we have the ball and he suffers more when we don't have it. At City, he suffered more than others because we didn't have enough of the ball. Unfortunately, if you want to have the ball, you have to win it back.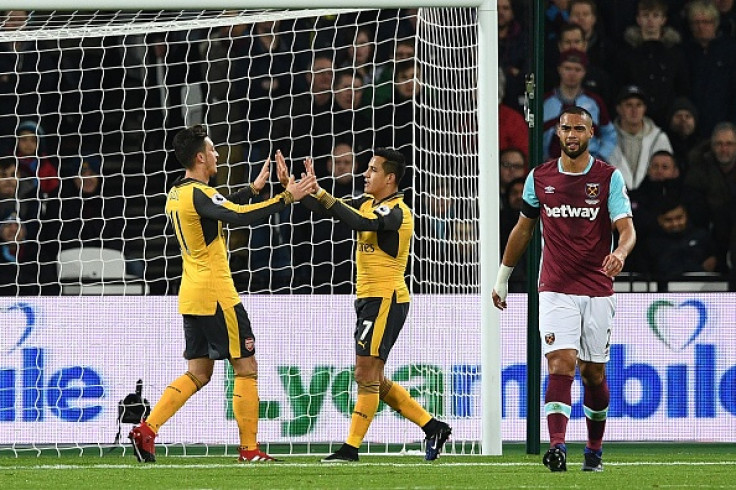 "We have suffered a little bit physically in the last two games. We were twice 1-0 up and started the game well. I felt we have given a lot in Europe, in the Premier League. We were a bit less fresh mentally to absorb the pressure of two big away games having just come back from Europe."