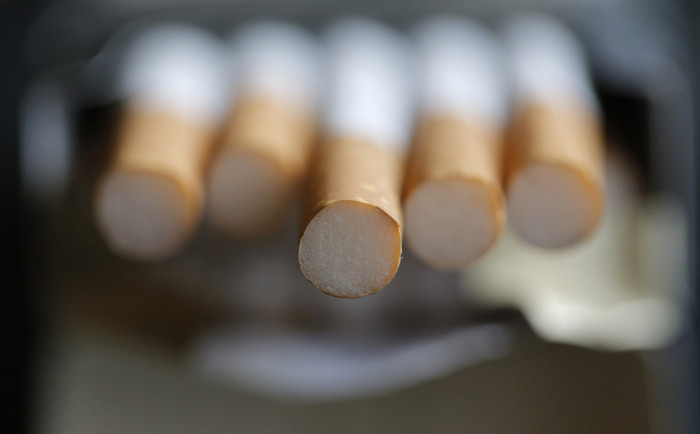 The government will pass legislation forcing cigarette firms to sell their product under plain packaging before the General Election on 7th May.
The surprise announcement, made in the House of Commons during the evening adjournment debate by Public Health Minister Jane Ellison, means the new law will come into force as early as next year.
Ms Ellison said: "We cannot be complacent. We all know the damage smoking does to health. This Government is completely committed to protecting children from the harm that tobacco causes.
"That's why I'm announcing today that we will be bringing forward legislation for standardised packaging before the end of this Parliament."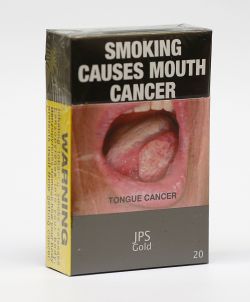 In 2014, figures released by the Health and Social Care Information Centre (HSCIC) suggested that the number of 11-15 year olds who regularly smoke dropped from 9% to 3% between 2003 and 2013. However, around 600 children still take up smoking every day in the UK and tobacco causes around 80,000 deaths each year.
The legislation will only apply to England, but Ms Ellison said she hoped the governments of Wales, Scotland and Northern Ireland would follow.
England's chief medical officer, Professor Dame Sally Davies, agreed that standardised packaging could help to prevent children taking up smoking.
"We have seen smoking rates decline, but smoking remains the single biggest cause of preventable mortality," said Prof Davies. "We need to keep up our efforts on tobacco control and standardised packaging is an important part of that."
Australia became the first country to ban packaging in 2012, but according to free-market think tank the Institute of Economic Affairs (IEA), the change there hasn't been a success.
In a press release the IEA's Christopher Snowdon said: "We need only look at Australia where the black market has grown and youth smoking has risen. To pursue this grandstanding policy in spite of the Australian experience is sheer negligence."
The IEA also criticised the legislation on business grounds, saying it represents a "gross infringement of the right of companies to use their trademarks and design their own packaging".
Ms Ellison also announced that a new law banning smoking in private cars where children are passengers will come into force on 1st October.