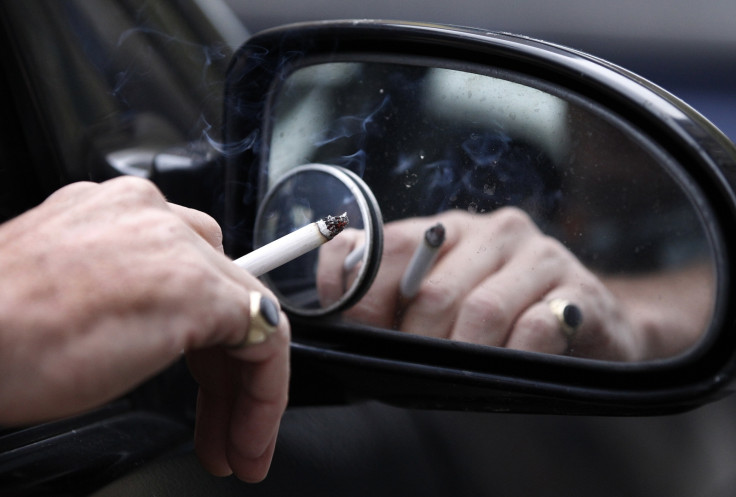 People will not be allowed to smoke in cars when children are present in the vehicle from October 2015, pending a final vote by MPs before the election.
Legislation has been outlined by the government to outlaw smoking cigarettes in cars when accompanied by a person under the age of 18.
Do do so after the law is enacted will mean incurring a £50 fine. The driver will also be penalised if they fail to prevent a passenger smoking when there is a child in the car.
"Second-hand smoke is a real threat to children's health and we want them to grow up free from the risks of smoking," said public health minister Jane Ellison.
"The only effective way to protect children is to prevent them breathing second-hand smoke and our plans to stop smoking in cars carrying children will help us to do this."
Deborah Arnott, chief executive of Action on Smoking and Health, told the BBC: "We are delighted. We also urge the government to put the regulations on standardised packaging to Parliament before the general election.
"This, together with the protection of children from second-hand smoke in cars, will help de-normalise smoking and protect children from this deadly addiction."
Scotland is also understood to be pushing for similar legislation.