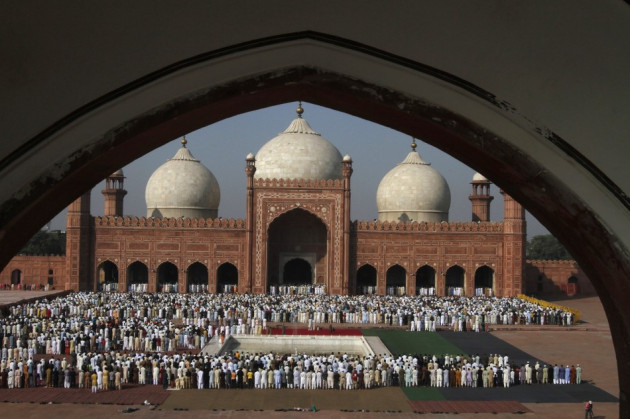 A Pakistani provincial government minister is one of the eight people who were killed in the northwestern town of Dera Ismail Khan during the Muslim festival of Eid al-Adha.
The suicide attack, which wounded more than 30 people, took place at the house of Israullah Gandapur, minister of law for Khyber Pakutunkhwa province, who was celebrating the Eid holiday with residents of his home village.
The attacker first killed the guard at the house then blew himself up inside the room of the minister's residence, according to a police officer. "I saw so many dead people and injured people crying for help," eyewitness Haseeb Khan told Reuters.
Gandapur was also local chief in the Pakutunkhwa province, which is considered the heartland of the Taliaban. The province is ruled by Pakistan Tehreek-e-Insaf, a party led by former cricket player Imran Khan.
Gandpur is the most senior member of the party to have been killed so far.
The suicide attack is the third to mark this year's Muslim holiday of Eid. The Afghan governor of the eastern Logar province was killed by a blast inside a mosque on Tuesday and 11 people died and 26 were wounded by a bomb that went off outside a Sunni mosque in central Kirkuk.
READ MORE: Pakistan Shows No Sign of Waking From its Terror Nightmare