New England manager Sam Allardyce has stressed that it was too early to say if Wayne Rooney will remain as England captain. The experienced Manchester United stalwart has served as Three Lions skipper for almost two years after being appointed by Roy Hodgson as successor to Steven Gerrard in the aftermath of a disappointing 2014 World Cup campaign in Brazil.
Although his captaincy has coincided with Rooney overtaking Sir Bobby Charlton as his country's all-time leading goalscorer, there are calls from some quarters for fresh leadership after England suffered a dismal Euro 2016 exit at the hands of neutrals' favourites Iceland. The 30-year-old has made it clear that he has no plans to retire from international football and recently described the arrival of Allardyce as a "good appointment".
"No, it is far too early to make predictions in that area," the former Sunderland boss was quoted as saying by Sky Sports at his first press conference since being formally announced as the out-of-contract Hodgson's successor on Friday (22 July).
"I'm going to leave that until we meet all the players and we get all the coaching staff together behind the scenes and plan for the internationals in September."
Allardyce, addressing the media at the National Football Centre at St. George's Park in Burton-upon-Trent, also confirmed that Sammy Lee will once again form part of his backroom team. The ex-Liverpool midfielder worked alongside "Big Sam" at Bolton Wanderers between 2005-07 before being named as his successor when he ended his eight-year stint at the Macron Stadium ahead of an ill-fated switch to Newcastle United.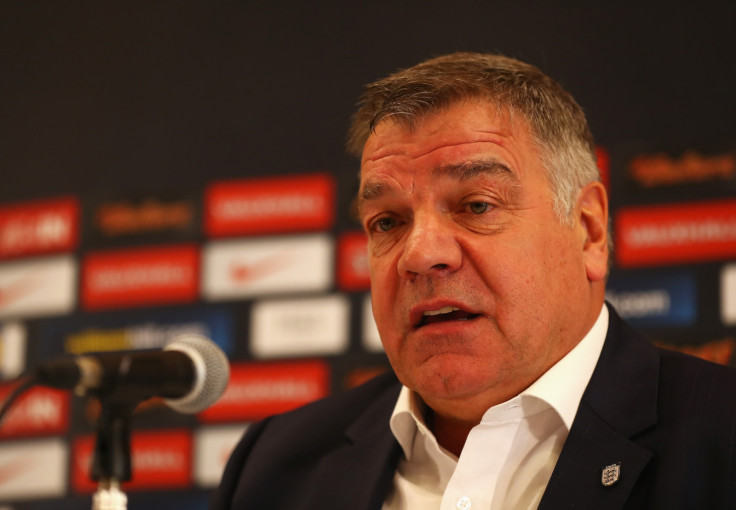 He has since worked as assistant to Rafael Benitez at Anfield and made a brief return to Bolton in an academy and caretaker assistant capacity. Lee's last stint in English football came as a coach at Southampton, where he served under Ronald Koeman before leaving when the Dutchman departed for Everton in June. He also spent five years in Sven-Goran Eriksson's senior England coaching setup and was later offered the U21 job.
"As you can see in the audience here, Sammy will be joining me for a second time," Allardyce said. "We had a great time at Bolton but also I am going to rely on his international experience over many years as well. So he is going to be one of many who will join me in the near future, hopefully, which we will make an announcement if and when it is all agreed."
The Mail report that Lee will serve as a principal assistant, with Bayern Munich number two and former Derby County manager Paul Clement also said to have been approached about a part-time role. Allardyce's reign is expected to begin with a friendly match against Croatia at Wembley on 1 September. England begin their qualification campaign for the 2018 World Cup against European Championship opponents Slovakia in Trnava three days later.