England 1-2 Iceland: Five things we learned on English football's most humiliating night in history
Roy Hodgson's side were eliminated after a dismal night in Nice.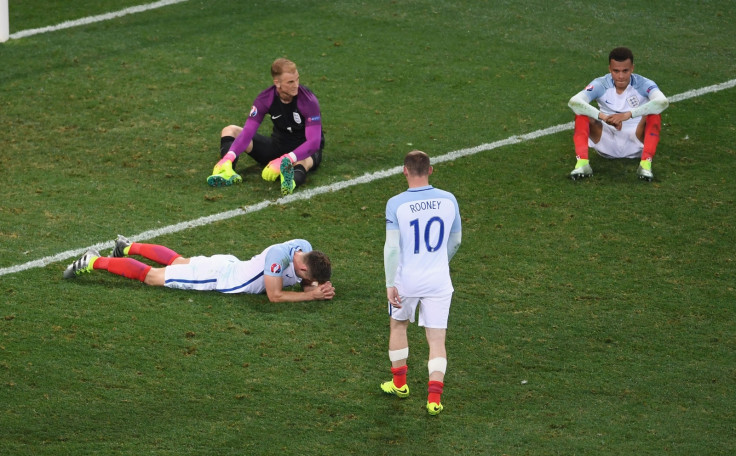 England's Euro 2016 campaign has been brought to an end in humiliating fashion at the last 16 stage. Their dismal exit at the hands of Iceland has cost Roy Hodgson his job and raised more questions as to where English football goes from here. The post-mortem will be a lengthy process.
England now have a new reference point in failure
The 1950 defeat to USA has long been recognised as the lowest moment in English football. Amid the countless competition exits during the 50 years of hurt, things never were quite dropped to that level of ignominy. Until now. Iceland have already proven to be competent operators in this competition. But the wretched performances they came up against made inflicting such a ground-shaking defeat a relatively straight-forward task. It shouldn't have been that easy for a side competing in first ever major competition to dismiss England. The fact that it was means that defeat to a hastily assembled U.S. team in Belo Horizonte 66 years ago is now only the second worst moment in the history of the national team.
A new generation is afflicted with the same old problems
It was something that damaged the so-called Golden Generation of English footballers who - barring the last man standing Wayne Rooney - all retired with no international honours. Something remains very wrong in the psyche of the English footballer. Things looked to have taken a turn when England dug deep to find that late winner against Wales in the group stages. A dogged determination among a relatively new group of players was uncovered. That was drained completely tonight, leaving a side who grew visibly more fearful as the game progressed. Players we know are technically proficient in what they do were suddenly unable control a five yard pass or provide one without laying it at an opponent's feet. The regression that took over once this side stepped out of the group stages shouldn't be condemned, it should be studied by the worlds finest psychological minds.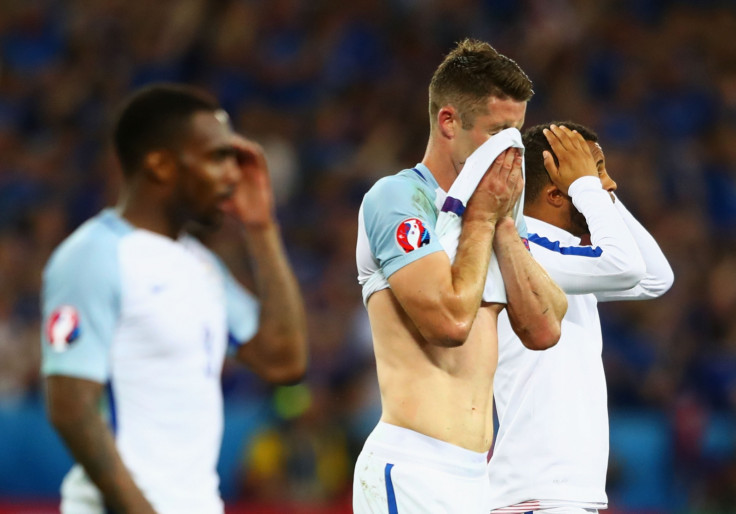 Joe Hart's days as England no. 1 are numbered
The sight of Joe Hart bellowing generic encouragement in the tunnel just before the match and belting out God Save the Queen only made his latest calamitous performance harder to watch. His senseless bravado is typical of the the current national team; an abundance of noise but alarming lack of poise. When Kolbeinn Sigthorsson's low shot squirmed over the line, it may have sealed his fate as England's no. 1. His error that saw Gareth Bale's free kick fly past him is still too fresh in people's minds.
Wayne Rooney's conversion into a holding midfielder is misguided
Performances against Russia and Wales were met with positive reviews, but the limitations to Wayne Rooney the midfielder are glaring. For all his merits, Rooney's short passing game is not of the level required; for England to ask him to play in a position where that aspect of someone's game is so vital is downright irresponsible. Rooney's positioning in the deeper role is suspect and as the game wore on against Iceland and England grew more desperate, it became harder to judge where on earth he was supposed to be playing. Watching more and more passes fail to find their target was uncomfortable to watch. Whether he will now be given more time to hone his skills in a position everyone seems so desperate for him to succeed is uncertain.
Iceland's rise the most remarkable story of the summer
A country the size of the city Leicester which had 10 percent of its population in Nice supporting their side reaching the quarter-finals of a European Championship should be unfathomable. Except it isn't. We knew how effectively well drilled Iceland were. We had started becoming accustomed to how highly motivated they are. As a unit, they were superb against England, epitomised by defender Ragnar Sigurdsson. When not holding their own at the back, their tactics centrered on causing havoc with long-throw ins should be celebrated; they know what works and they carry it out to precision. They are a brilliant example of how quickly football is evolving everywhere. Except in England, it seems.
© Copyright IBTimes 2023. All rights reserved.