New Evidence of Illicit Qatari World Cup Plot Emerges
Sunday Times publishes evidence allegedly proving behind-the-scenes deals by Qatari fixer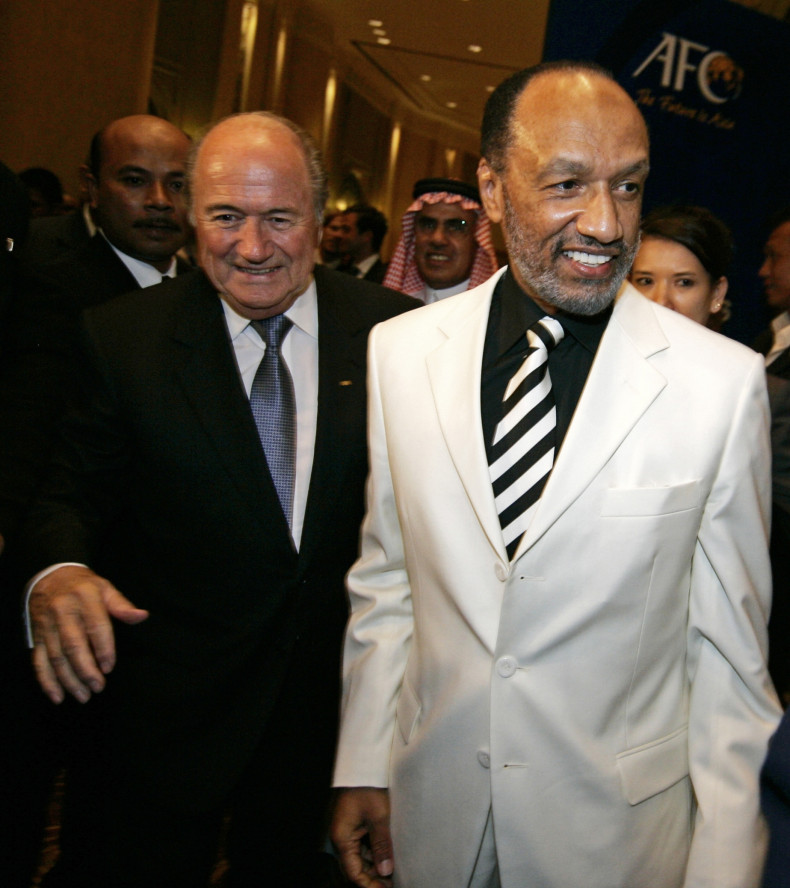 Further evidence has emerged of allegedly illicit dealings by a senior Qatari official that helped secure the World Cup in 2022 for the Gulf state.
After a week in which Fifa was accused of whitewashing Qatar's campaign to secure the competition following a report from the organisation which cleared the country of wrongdoing, the Sunday Times has published new information that appears to show that the country's top football official rigged the bid.
Two senior officials from the failed England bid claim that they reported the official, Mohammed Bin Hammam, for acting improperly in vote swapping deals.
Electronic messages retrieved from a cache of leaked documents also allegedly record Hamman's staff discussing how he played a key role in securing the World Cup for Qatar, contradicting Qatar's insistence that he played no role in the bid.
They also reportedly capture the staff discussing destroying documents belonging to Bin Hammam relating to the bid.
In its report written following an investigation into allegations that Qatar secured the right to host the competition corruptly, Fifa described Hamman's connection to the country's official bid as "distant".
Hans Joachim Eckert, Fifa's German ethics chief, last week cleared Qatar after assessing the evidence gathered by Michael Garcia, Fifa's investigator.
Amidst calls from Uefa to publish all of Garcia's report, claims from members of the England indicate that football's governing body did not even gather all of the relevant evidence available.
Clare Kenny Tipton, the England World Cup 2018 strategy adviser, reported to colleagues that Hamman had asked her whether England would guarantee European votes in favour of Qatar if he pledged his own vote to England.
Vote trading deals between countries are banned under Fifa rules.
Sources told the paper that the Kenny Tipton offered to speak to Garcia about the incident, but Garcia did not contact her.
Documentary evidence reportedly shows that senior Qatari officials discussed a second vote swapping deal with the Spain/Portugal team, who were also bidding for the 2018 competition. A member of the England 2018 bid was told by a member of Fifa's executive committee that he would be voting for Spain/Portugal as part of a deal struck by Bin Hammam.
The England bidding team gave the evidence to Garcia, but Eckert's judgement does not address the allegations.
Electronic messages secured by the paper reveal that Bin Hammam was regarded as a hero by his staff for his role in securing the bid.
Days after Qatar was awarded the World cup Michelle Chai, assistant general secretary of the Asian football federation, of which Bin Hamman is president, wrote: "ppl can say what they want about the bid but he did it… I thk he is proud too."
Jenny Be, a personal aide to Bin Hamman, replied: "Let him enjoy his moments. He is a hero."
Be also instructed a secretary to destroy all of Bin Hammam's correspondence and personal files relating to the period directly before decision on the World Cup 2022 hosts was announced.
"Shred anything that u feel is 'sensitive'… and will be used against him or to tarnish him," she writes.
The official Qatar bid committee denies any wrongdoing, and insists that Bin Hammam played no "official or unofficial" role in its campaign.
Last night Reinhard Rauball, president of the German football league, said that Uefa could pull out of Fifa if the body does not public evidence from Garcia's report in full.