Google is to release the second generation of its Nexus 7 Android tablet in July, and it will be powered by a Qualcomm Snapdragon chip, cutting its ties with Nvidia.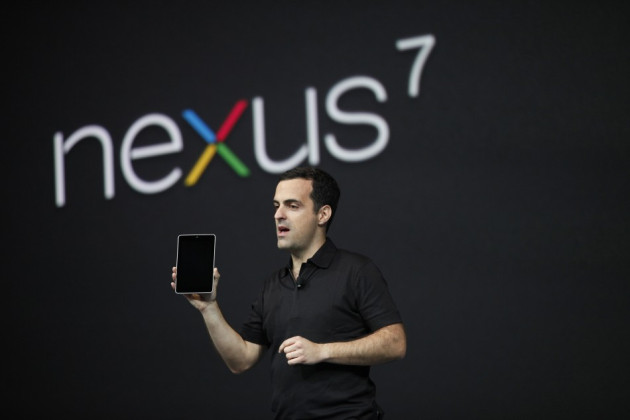 Two Reuters sources claim the 7in tablet will be updated this summer, a year after it first went on sale, and that Google's hardware partner Asustek will remain onboard to produce the new device.
The updated Nexus 7 will have a higher screen resolution than the 1280 x 800 original, a thinner bezel to make the device smaller and screen appear larger, and will be powered by a Qualcomm Snapdragon chip, replacing the Nvidia Tegra 3 used in last year's model.
With knowledge of the upcoming product, the sources claim Google plans to ship up to eight million of the new tablet in the second half of 2013, reaffirming the search giant's position in the tablet market alongside Amazon and Apple.
Although Google hasn't released official sales figures for the Nexus 7, the eight million figure compares favourably to an estimate of 4.6 million sales in the second half of 2012, as calculated by mobile industry analyst Benedict Evans.
As with all Nexus devices the new 7 will have a low price, made possible by Google recuperating costs through its Play store of apps and digital content, and through the company's renowned advertising business.
Google has apparently tested processors from both Nvidia and Qualcomm for the new tablet, but Reuters' sources say the decision to switch was due to "power reasons," without going into further detail.
Zero-margin strategy
With regard to price, the sources said that Google would price the new Nexus 7 at either $199 (£132), the same as the current model, or at $149 to increase the price difference between it and Apple's $329 iPad mini; one source added that the original Nexus 7 would be discontinued when the new model arrives.
Fubon Securities analyst Arthur Liao said Google's pricing is "the zero-margin strategy," adding: "97 percent of Google's revenue comes from advertising, so it needs to sell more mobile devices in order to reach more consumer."
The original Nexus 7 was a breakthrough product, showing how the Android operating system could work with a 7in tablet, smaller than the dominant 9.7in iPad. The Nexus 7's success led to Amazon, Barnes & Noble, Apple and others all launch smaller tablets in 2012, and strong sales also promoted the Nexus brand, which now offers the Nexus 4 smartphone and larger Nexus 10 tablet.