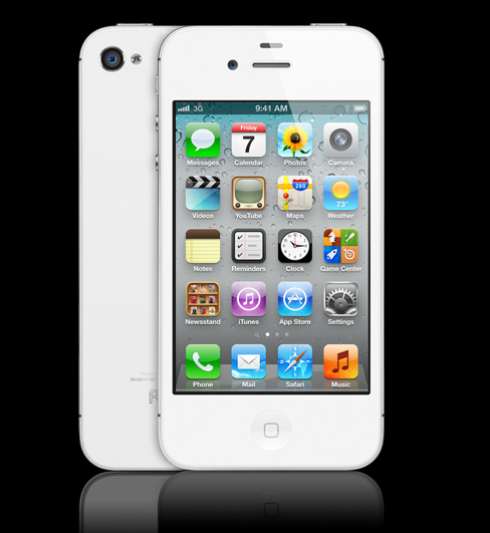 Apple announced the new iPhone 4S, which features twice as much processing power as the iPhone 4, an eight megapixel camera with full HD video recording and "Siri," a revolutionary voice-controlled personal assistant.
Thanks to packing the powerful duel core A5 chip from the iPad 2, the iPhone 4S is claimed to be up to twice as fast as the iPhone 4, and offer seven times faster graphical performance than the previous iPhone.
The 4S will be available in black and white to pre-order from Oct. 7 and then be launched in the U.S. and much of Europe on Oct. 14. The 16GB and 32GB models will be priced "the same as the iPhone 4" according to Apple - which will mean around £510 and £610 SIM-free respecively. A new 64GB model is available, but the UK price has yet to be announced.
No word yet from UK carriers about tariffs and pricing structures.
In America the iPhone 4S will be priced as follows; $199 for 16GB, $299 for 32GB and $399 for a new 64GB model.
Siri - previously rumoured to be called Assistant - can be asked a range of questions, including: "What is the weather like in London today?"; "How is the FTSE 100 doing today?", and will even respond to commands such as "Wake me up at 7 a.m. tomorrow."
Reminders can be left, restaurants found, driving directions planned, and calendar events made, all by speaking to the iPhone 4S. Siri can also answer questions by searching Wikipedia and Wolfram Alpha for information, the relevant Web page is brought up on the iPhone screen.
Aside from Siri - which described itself during the event as "a humble personal assistant" - Apple is keen to focus on the photography and video recording capability of the iPhone 4S, with a new eight megapixel camera capable of shooting full 1080p HD video with real-time image stabilisation, a first for smartphones.
The iPhone 4S will be a "world phone" as it can be used on both CDMA and GSM networks, meaning that a cheap secondary phone doesn't need to be bought when travelling.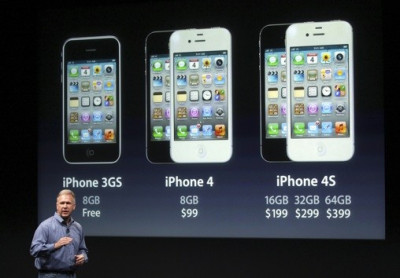 For the first time in iPhone history, the 4S will be available on the Sprint network, as well as AT&T, in the US.
Apple announced that the 4S will be available in the U.S., Canada, Australia, UK, France, Germany and Japan from Oct. 14; the 4S will be available in the rest of Europe from Oct. 28.
While the iPhone 4S won't officially be a 4G phone, it'll support HSDPA+ - also known as "3.5G" - which offers download speeds of up to 14.4Mbps; this is up from the 7.2Mbps currently offered by the iPhone 4.
Phil Schiller, Apple's marketing guru, said: "Where have I heard these numbers before? This is what our competitors call 4G... the iPhone 4S is just as fast as all of these phones, even faster in real-world use."
In an attempt to address the famous antenna issues that plagued the iPhone 4, the 4S can intelligently switch between antennas if the user is holding it in such a way that blocks one antenna. The 4S is claimed to make "even better call quality".
Apple will continue to sell the 16GB iPhone 4 for $99 and the 3GS will be available on contract for free.