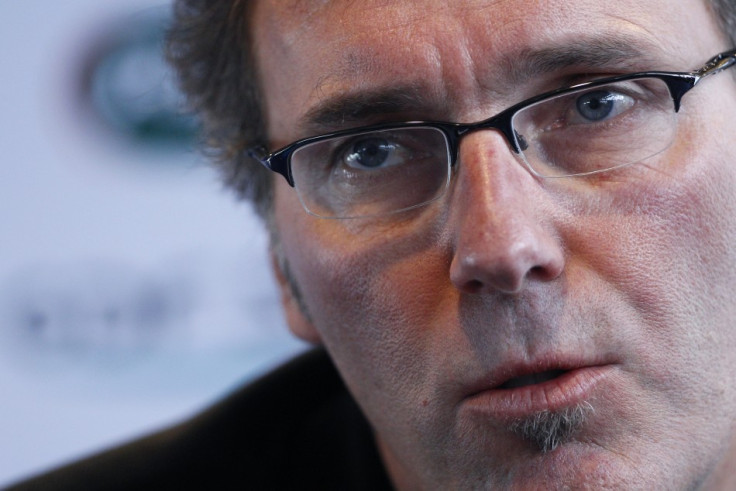 France national team coach Laurent Blanc is Tottenham Hotspur's number one target, as the London club tries to sort out the question of coach and manager, according to Goal.com. Tottenham are presently hunting for a new manager, after Harry Redknapp was shown the door last week, following his four year tenure and the report suggests Spurs chiefs have planned a move for Blanc.
The former Bordeaux manager is reportedly interested in moving to the north London club and the 46 year old has been linked with the move ever since Redknapp's exit. The former French international will reach the end of his contract with the French Football Association after the ongoing European Championships and earlier stated he could leave for an exceptional offer.
"It's always gratifying when big clubs are interested in you. I can sign elsewhere, before or during the Euros. I often hear it said that it's the boss who decides whether or not to extend the contract of a player or a coach at the end of their contract, but people forget the employee can also decide for themselves," the report quoted the France boss as saying.
"My intention is to carry on with the France team, but the fact remains, I have not extended my contract. If I get an exceptional offer, I could very well decide to leave for that club," Blanc pointed out.
Meanwhile, ex-Chelsea boss Andre Villas-Boas, Everton manager David Moyes and Wigan Athletic's Roberto Martinez are the other names linked with a move to White Hart Lane. Former Schalke coach Ralf Rangnick could also be one of the targets for Spurs, according to the Daily Mirror, as the club looks for a dynamic figure who can work closely with the assistant coach Tim Sherwood - set to earn a promotion.
Unfortunately for the club, they could face a player revolt if they appoint Andre Villas-Boas as the club's new manager, reports The Sun.
The Portuguese tactician has been linked to the job and has expressed his interest in taking over as Redknapp's successor. The 34-year-old was sacked by Chelsea in March after a run of poor form and reports the players had lost respect for him.
The report claims some of Spurs' senior players, who are already upset due to Redknapp's departure, are far from impressed with the prospect of working under Villas-Boas, after discussing the possibility with friends at Chelsea.