New visa application system requires police checks to crack down on foreign offenders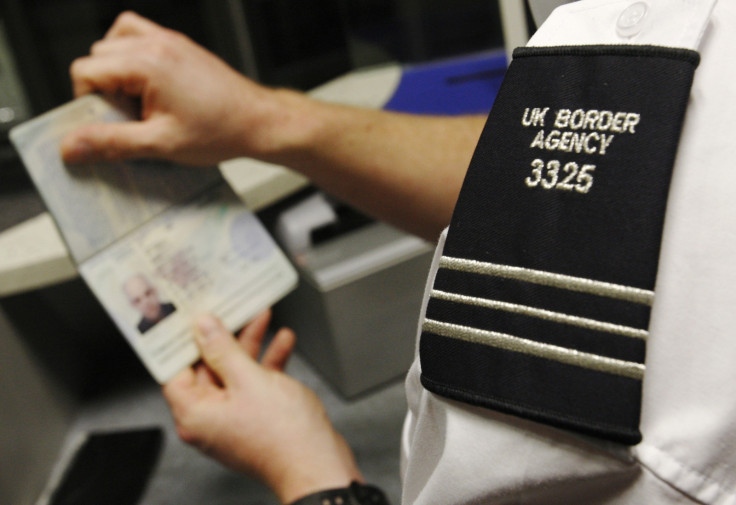 People who entering the UK as investors or entrepreneurs will have to provide their criminal records for the past 10 years when applying for a visa from 1 September.
This includes 'Tier 1' visa applicants from outside Europe who want to set up a business or to invest at least £2m in the UK, and their families and adult dependants.
Anyone who fails to provide their criminal record will have their visa refused, and those who provide false details will be banned from entering Britain for 10 years.
This crackdown comes after concerns that the UK government is unable to deport hundreds of foreign criminals each year.
Home Office data from last year shows that 602 appeals against deportations for foreign offenders were successful at immigration courts in 2012-13. This included 324 criminals who were granted the right to stay in Britain under the "right to private and family life" in Article 8 of the European Convention on Human Rights.
Brokenshire said foreign criminals have no place in Britain and the new measures will "keep them out", reports the Daily Mail.
"Since 2010, checks on foreign nationals going through the UK criminal justice system have increased by more than 1,000%, helping ensure more foreign criminals are taken off our streets and making our communities safer," said Immigration Minister James Brokenshire.
"But we want to go further still by preventing these people getting into the country in the first place. Mandatory police certificates will serve as an additional tool to help us achieve this."
The initiative is likely to be extended to other visa routes in 2016, but will not be introduced for short-term visas for visitors to the UK.
Visa applications are currently checked against UK criminal records stored in the UK's Police National Computer (PNC) and immigration systems. However, foreign authorities do not always provide details about emigrants' offences when they come to the UK.
In 2011, Younas Beraki, an illegal immigrant who murdered his ex-lover by pushing her 30ft from a bridge in Coventry had already been deported from Britain three times.
Coventry Crown Court heard that Beraki had been sent back to his native Eritrea but re-entered Britain by hiding in a lorry and had been living in the country illegally since 2005.
© Copyright IBTimes 2023. All rights reserved.