The Conservative government will introduce tough new measures to tackle illegal immigrants, such as confiscating their pay, under legislation to be announced in the Queen's Speech on 27 May.
Additional measures include cracking down on British companies that recruit abroad before hiring UK workers and tagging foreign criminals awaiting deportation.
In a speech on 21 May at London premises raided by immigration officials, Prime Minister David Cameron will say that his government will make "Britain a less attractive place to come and work illegally".
"A strong country isn't one that pulls up the drawbridge it is one that controls immigration because if you have uncontrolled immigration, you have uncontrolled pressure on public services."
As part of a "tougher but fairer approach", Cameron will add: "Uncontrolled immigration can damage our labour market and push down wages. It means too many people entering the UK legally but staying illegally.
"The British people want these things sorted. That means dealing with those who shouldn't be here by rooting out illegal immigrants and ­bolstering deportations."
As net migration reached 298,000 in 2014, well above the "tens of thousands" target set by the previous government, Cameron will say: "The truth is it has been too easy to work illegally and employ illegal workers here. So we'll take a radical step - we'll make illegal working a criminal offence in its own right.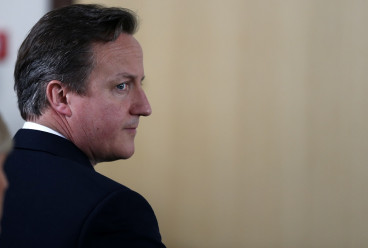 "That means wages paid to illegal migrants will be seized as proceeds of crime... and businesses will be told when their workers' visas expire... So if you're involved in illegal working - employer or employee - you're breaking the law."
Labour welcomed the action but said it did not go far enough.
Shadow Immigration Minister David Hanson said: "A lot of this will look very familiar to anyone who read Labour's manifesto. After five years of opposing action to tackle exploitation, which can affect wages and act as a driver for low-skilled labour, the prime minister is now offering policies he said were unnecessary, such as banning agencies from only recruiting from abroad.
"It is clear the measures outlined here will not be sufficient to tackle exploitation. There needs to be a clear offence of exploitation that undercuts local jobs and wages, which the police and other experts have called for."