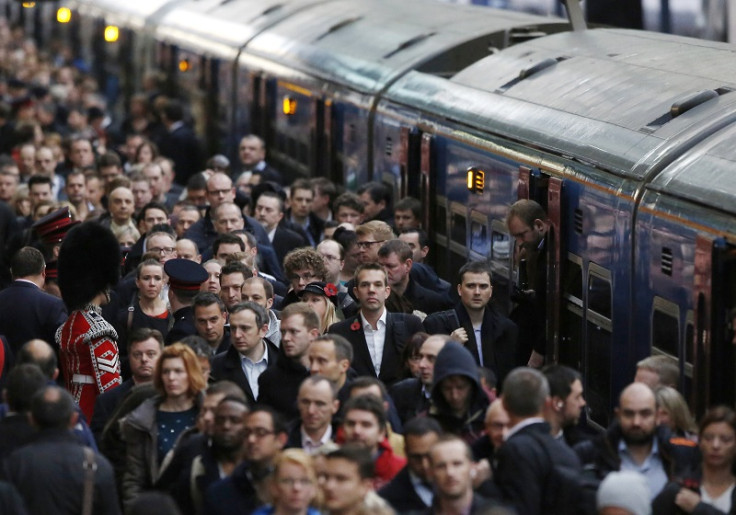 The UK has experienced the largest population growth in all of the EU, according to a new report.
Britain's population has grown by 6.4 people per 1000 in the last year to a total 64.8 million people, a report by European Union's statistics agency, Eurostat.
Migration is the main factor as to why Britain's population has grown the fastest than any other major European country in the last year.
Germany and France are the only two EU countries with bigger populations than the UK's, but they had lower growth rates at 5 and 4.5 per 1,000.
Luxembourg experienced the largest rise (23.9 people per 1,000), though smaller populations are skewed by sudden surges in arrivals, and recorded larger changes in the rate of population rise.
Countries suffering severe economic problems saw their populations fall. Greece, which lost more than eight people in every 1,000 person, and Spain, which lost 1.6 per 1, 000 people.
Eurostat said that the population of the EU has risen to 508.2 million at the end of last year, from 507 million from 2013. They also report that 80% of this increase of the increase was due to people migrating to the continent, whereas 20% was due to natural growth (the difference between births and deaths).
Britain accepted more asylum seekers last year than 17 other EU countries put together, reported by Eurostat in May. Britain granted asylum protection to 14,065 people in 2014, while other large European states accepted just a few hundred each.
Eritrea, Pakistan, Syria, Iran and Albania were the top countries to apply for asylum in the UK.
Germany remains the most populated EU state, housing 16% of the total EU population. France comes second, (13.1%) followed by the the UK (12.9%), Italy (12%), Spain (9.1%) and Poland (7.5%).
The government reports that 159 competitors, spectators or visitors that came to the London Olympics in 2012 and the Commonwealth Games in Glasgow last year have claimed asylum.
Philip Davies, the Conservative MP who obtained the figures in parliament, told The Daily Telegraph: "I am very concerned that we are being treated as a soft touch when it comes to asylum."