As the SMS shows signs of a recovery, the UK's networks are bracing themselves for a huge increase in data usage this New Year's Eve.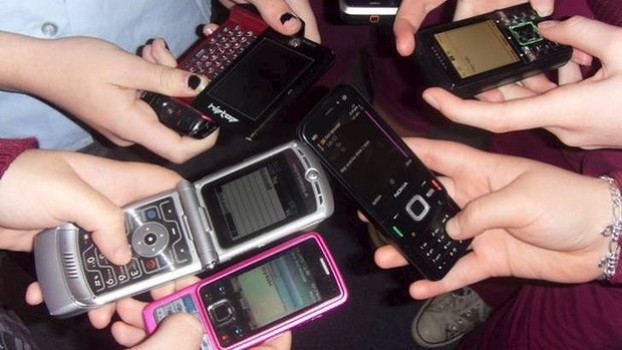 New Year's Eve is a time for reflection on the 12 months that have just passed, and looking forward to the 12 months ahead. It is also of course a time to sent text messages and tweets, update your Facebook status and call far flung friends who may have been celebrating the New Year for many hours already.
The UK networks are bracing themselves for a mobile data onslaught around midnight tonight, 31 December, as everyone looks to wish their family and friends a happy New Year.
EE, which itself has a lot to celebrate this New Year's Eve, told the BBC that it is predicting a 97.8 percent increase in data usage tonight, compared to the same period in 2011.
It predicted it would use 226 terabytes of data tonight, with 303 million calls made and 284 million text messages sent.
Calls and texts
While phone calls and text messages were the main way of sending good wishes for the past 15 years or so, in recent years people have moved towards using social networks like Facebook and Twitter as well as instant messaging services like WhatsApp and VoIP services like Skype.
This increased data demand will put pressure on the UK's networks, but they have been working on this since last February to make sure the systems are in place to handle the extra load.
"We start early so that we can identify and upgrade sites where we know there is going to be high usage as a result of large gatherings of people celebrating the New Year," Vodafone said.
"We also plan for any temporary sites that we may need in order to deal with specific locations which generally do not have high traffic during the rest of the year (such as local parks which are hosting New Year's parties)."
While services like Facebook and Twitter might be gaining ground on the humble text message, that particular method of contact is not dead yet.
Decline
Despite general and widespread decline in the volumes of text messages sent over the past few years in developed countries, some countries have seen an upturn in SMS usage this Christmas.
In Belgium for example, mobile operator KPN recorded a 15 percent increase in Christmas messages sent. Fellow Belgian operator Mobistar recorded a five percent increase.
A number of operators in the Czech Republic also recorded an uptick in SMS volumes while Finland has also continued to record growth in text messages sent.