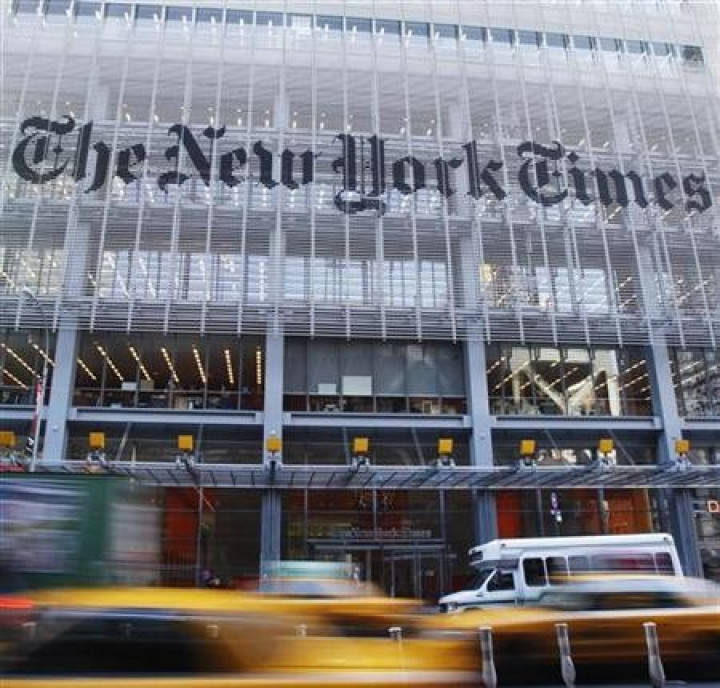 The New York Times is joining the tussle against the rise of ad blockers by experimenting with "various approaches" to detect if an ad blocker is being used and preventing a user from accessing its content. Administered to "a relatively small population of subscribers and non-subscribers," the Gray Lady is the latest major publisher looking for new ways including pop-ups to ask readers to opt for alternatives to ad blocking.
One approach includes a message that prompts a user with an ad-blocker enabled to either exempt the Times from the ad blockers through a process called "whitelisting" or sign up for a digital subscription.
The message reads: "The best things aren't free. You currently have an ad blocker installed. Advertising helps us fund our journalism. To continue to enjoy the Times, please support us in one of the following ways."
"Our goal is to inform users of the harm of ad blocking and to encourage the whitelisting of nytimes.com," a spokeswoman told AdAge. "Ad blockers do not serve the long term interest of consumers. The creation of quality news content is expensive and digital advertising is one way that The New York Times and other high quality news providers fund news gathering operations."
In February, New York Times CEO Mark Thompson voiced his criticism against ad blocking software at Social Media Week in New York, saying he would consider banning ad-blocking readers who are not subscribers — a strategy some publishers have already rolled out.
"In the end, they're not really helping pay for what they consume," Thompson said.
With a circulation of 1.38 million, the Times reported that their digital advertising revenue had increased by 11% during the fourth quarter in 2015 to $70m (£49m) – representing about a third of the company's total advertising revenue. They have also set an ambitious goal to double their total digital revenue, which includes digital advertising and digital-only subscriptions, to $800m by 2020.
Several major publishers have also employed their own strategies to deal with the rise in ad blocking software including the Washington Post, Forbes and GQ. Wired magazine offers an ad-free version of its website for $1 a week. According to Forbes, about 42.3% of viewers asked have either whitelisted the website or disabled their ad blockers to gain access to content. City AM said over a quarter of selected readers turned off their ad-blocking software during their anti-adblocking trial.
The Interactive Advertising Bureau recently released a guide for publishers struggling to combat the widespread use of ad blockers that continues to threaten their online revenue systems.