Apple added third-party ad blockers support to iOS 9 in the recent past but Mozilla has just taken a step further and updated Firefox with a native ad blocker. The update also comes with the tracking protection feature in Private Browsing mode to offer a more private web browsing experience.
Mozilla touts that "no other browser's Private Browsing mode protects you the way Firefox does" and mentions a few names in a blog post, including Chrome, Safari, Microsoft Edge and Internet Explorer. This is not merely a claim but apparently a promise that the company has made through an overhauled Private Browsing mode which actively blocks content like ads, analytics trackers and social share buttons.
Private Browsing is one of the common modes among all the popular web browsers nowadays. But most of them generally clear cache files and cookies from the local storage to make the web browsing history a bit private. However, Mozilla is claiming to have a solution to block all the content that may record your behaviour without your knowledge. This comes from the new tracking protection feature.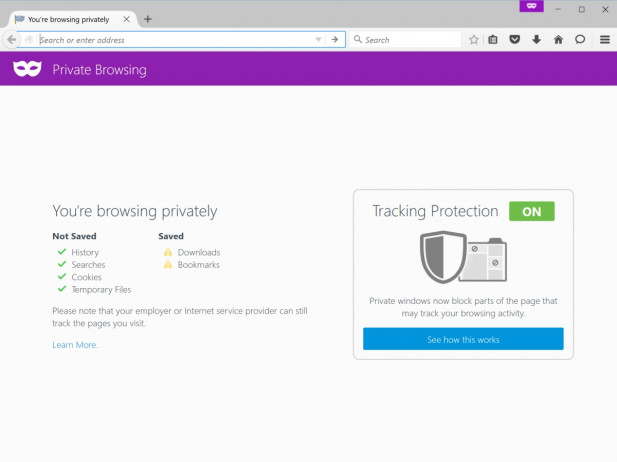 The feature works with the native ad blocker to block all the third-party scripts that record your visits and slow down your web browsing experience. "You might notice that some web pages load more quickly with tracking protection," says Mozilla's VP Nick Nguyen in the video.
In addition, Mozilla has added that a new Control Center in Firefox offers site security and privacy controls under one roof. This is also the place from where you can easily turn off the tracking protection feature in Private Browsing mode. The changes are designed for Windows, Mac, Android and Linux.
The new update to Firefox brings ad blockers back in the news. Although ad blockers might improve your web browsing experience by blocking ads on web pages, they certainly affect the revenue of web publishers. Some controversies have already been raised over the use of ad blockers.