Google has released an all-new YouTube application for iOS, just a day before Apple is expected to release iOS 6, which will remove the old YouTube app from the iPhone and iPod touch.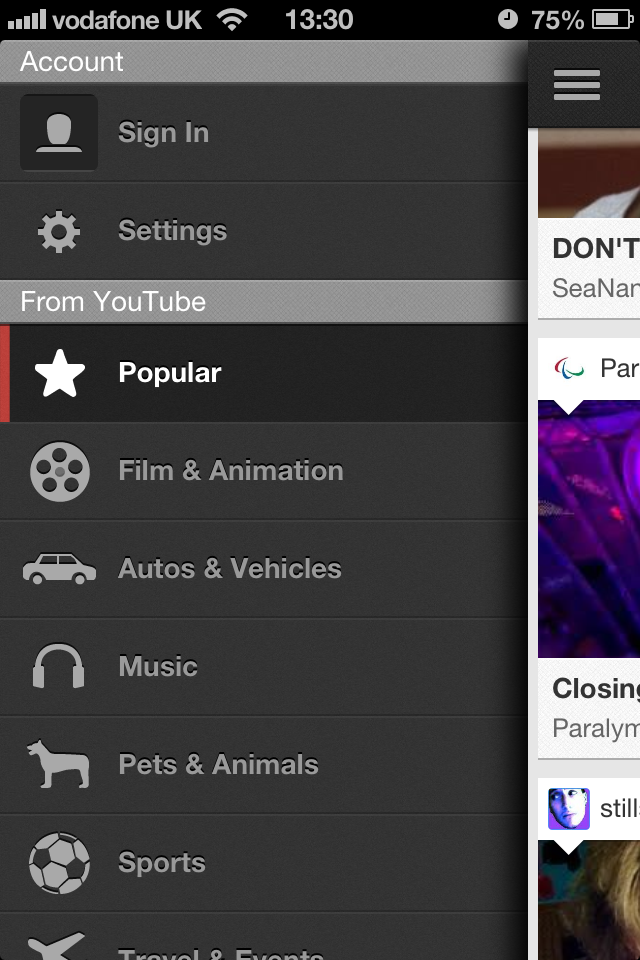 Bringing a new design to iOS devices that is similar to its Android counterpart, the new YouTube app is free to download from the App Store and offers a share button integrated with iOS, so you can share videos with your Facebook and Twitter friends easily.
Like the iOS Facebook app, a swipe to the right reveals a hidden panel with links to your YouTube account, subscribed channels and settings.
You can also scroll through comments beneath a video while it is playing - previously, comments could only be viewed after the video had been watched.
IBTimes UK has had a quick play with the new app on an iPhone 4S and can confirm that it runs smoothly and is quick and responsive, with videos playing just as expected.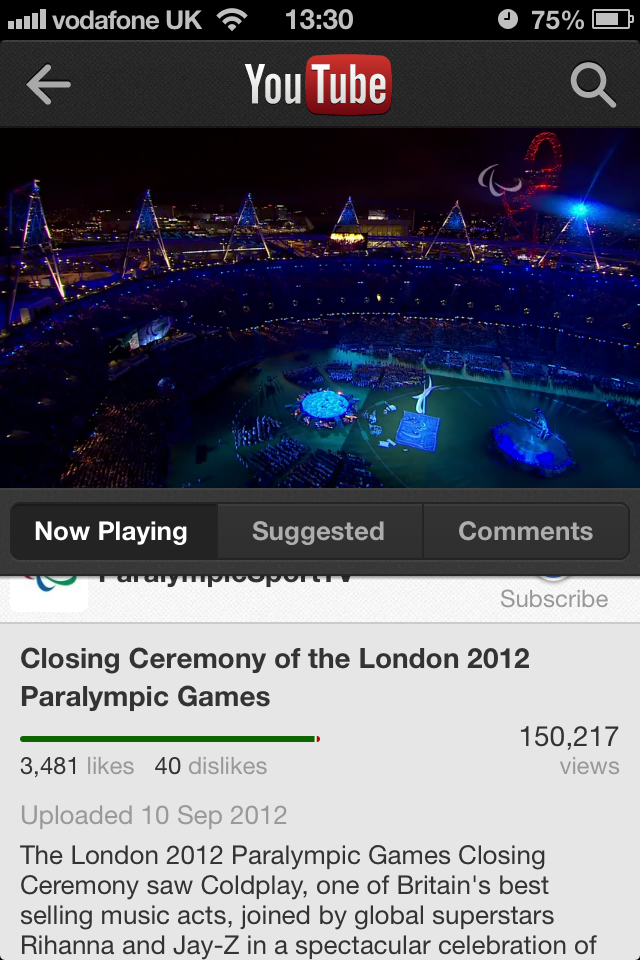 We're glad to see Google has launched the app ahead of iOS 6 becoming available, as removing the original app with no alternative would surely not have gone down well with Apple fans.
Search has also been enhanced with the new iOS app, with small arrows appearing next to each predicted search term as you type - tap on these and the search will be auto-filled, letting you then refine your search further.
A feature sadly missing from the iOS version of YouTube however, is the ability to cache videos while on Wi-Fi, something that Google says iOS does not fully support yet.
Google also announced that iOS users will now get access to music videos, television programmes and films from Google Play - something that was lacking from the previous YouTube app.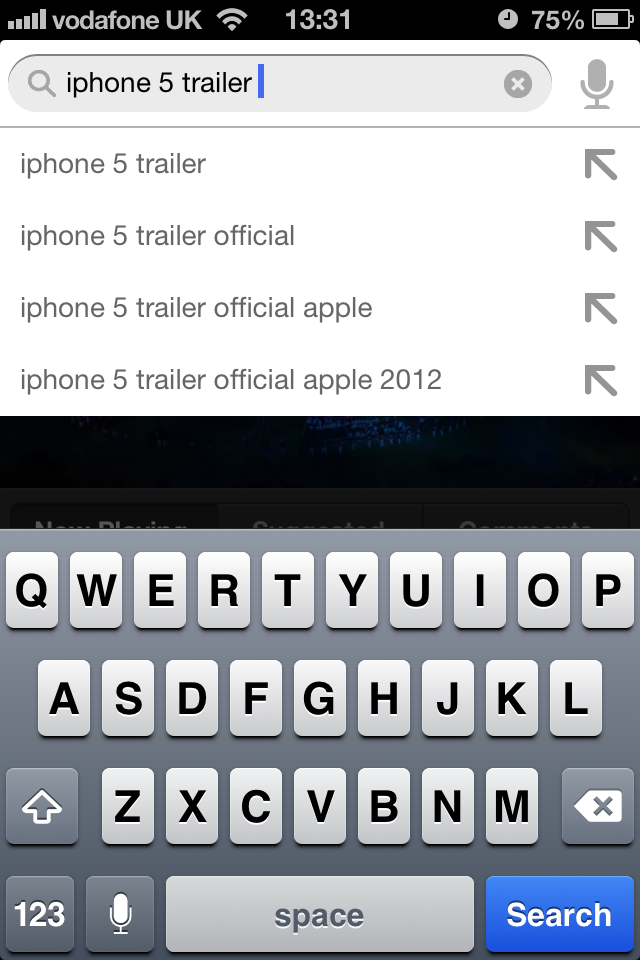 The new YouTube app for iOS is available now for iPhone and iPod touch, but iPad users will have to wait while Google works on the optimised version, which will be available "in the coming months."
YouTube for iOS is free and can be downloaded from the UK App Store here.