A New Zealand backpacker stripped of all electrical equipment at Auckland airport suggests attending a London talk on cyber-security following the Edward Snowden leaks may be to blame.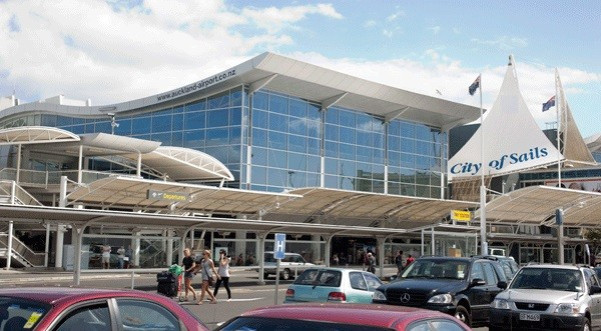 Samuel Blackman was returning home for Christmas on 11 December from London Heathrow to Auckland via San Francisco when a customs officer at his final destination took the law graduate's two smartphones, iPad, external hard drive and laptop, demanding the passwords for all devices.
Tweeting about his ordeal, where he claims he was not offered legal representation, Blackman said his attendance of a talk in London about the mass surveillance of the NSA and GCHQ, revealed by documents leaked by Snowden, "could well be the red flag," which caused the confiscation of his possessions.
.@NZ_Customs just breached my #BORA #rights by seizing every electronic device I had at AKL without reason. Retweet for support and answers!
— Sam Blackman (@srossblack) December 11, 2013
Blackman, 27, added that his attendance at this and other such conferences across Europe with his London-based journalist girlfriend was "out of legal/journalistic interest."
Called Mass Surveillance: The Debate Must Not Be Silenced, the London talk took place on 4 November and featured Wikipedia founder Jimmy Wales, as well as Alan Rusbridger and Wolfgang Buchner, editor and editor-in-chief of the Guardian and Der Spiegel respectively, both having published documents leaked by NSA whistleblower Snowden.
Blackman told his 288 Twitter followers: ".@NZ_Customs just breached my #Bora #rights by seizing every electronic device I had at AKL [Auckland International Airport] without reason. Retweet for support and answers!"
'Like being mugged'
The graduate was heading home having spent the summer travelling with his finance Imogen Crispe, and claims he was given no reason as to why customs had taken his possessions. He later told another Twitter user "it felt like being mugged...they gave me a receipt for good[s] detained. Still no reasons, though."
However, he tweeted to say an official has since told him the items were taken to they could be searched for objectionable material under the Films, Videos, and Publications Classification Act 1993.
The act states that material would be deemed objectionable if it "describes, depicts, expresses, or otherwise deals with matters such as sex, horror, crime, cruelty, or violence in such a manner that the availability of the publication is likely to be injurious to the public good."
Blackman tweeted: "a) I wasn't offered legal representation so didn't know my rights b) I gave them my passwords because I had nothing to hide," adding in a second tweet: "No indication whatsoever on reasonable cause (asked for it a lot). Hopefully finding out more specifics tomorrow."
IBTimes UK has contacted the press office at Auckland Airport and will update this story when we get a response.
A spokeswoman for the airport told the New Zealand Herald passengers considered "high risk" received attention at the airport, adding officials must have "reasonable cause" to believe an offence has been committed."