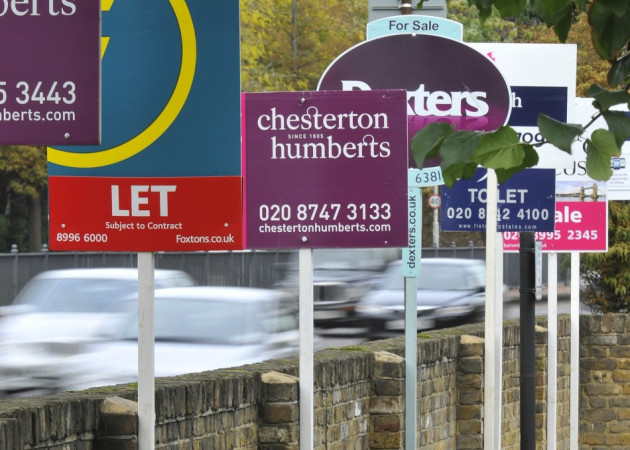 First-time buyers have been dealt a double hammer blow as fresh figures show rental rates and house prices at new highs.
The average rent for flats in the UK is now £833 per month - a record high.
That is 2.5 percent higher than this time last year, according to Findaproperty.com's Rental Index.
This puts an extra squeeze on first-time buyers, who are already struggling to save for the sizeable deposits required for a mortgage, often as much as 20 percent of a property's value.
House prices jumped 4.9 percent in the first three months of 2012 - their biggest leap since 2004 - the Rightmove House Price Index revealed.
The current stamp duty holiday for first-time buyers, which means they do not pay the tax on a property purchase, will end on 24 March unless it is extended by Chancellor George Osborne.
If no extension is granted, it will be yet another setback for people struggling to make their first move on to the property ladder.
"For a first-time buyer it is already hard enough to raise the necessary deposit and now, as well as potentially losing between £1,250 and £2,500 in stamp duty exemption, asking prices for their target property types have increased by over £5,000 in the last year as well," Rightmove director Miles Shipside said.
"The stamp duty holiday was designed to promote activity in the moribund housing market, helping first-time buyers to get on to the housing ladder and, as a consequence, releasing others to climb up the rungs too.
"With some promising indicators of activity so far in 2012, there are finally some signs that this is playing an important role."
Shipside added: "The question is can the chancellor afford to spring a surprise and extend the stamp duty exemption?
"If not, what are the potential costs of leaving the UK resale property market without any incentives?"
The government has been making efforts to stimulate the first-time buyers market by offering taxpayer-backed 95 percent mortgages.
It is called the NewBuy scheme and is only available to first-time buyers looking to purchase new build properties.
Around 100,000 people are expected to be helped by NewBuy.
"We want to help everyone achieve their aspirations and feel the pride of home ownership," housing minister Grant Shapps said.
"I'm delighted that the NewBuy Guarantee [scheme] will give thousands of prospective buyers the chance to buy a home with a fraction of the deposit normally required."
A housing chairty expressed concern at the latest figures.
"Millions of people across the country are suffering the consequences of our severe shortage of affordable housing," Kay Boycott, director of communications, policy and campaigns at Shelter, told IBTimes UK.
"Many who are desperate to get on the housing ladder but cannot even afford to rent are putting their lives on hold, with more than a fifth of 18 to 34-year-olds still living at home with their parents and many couples delaying having children.
"We can no longer ignore the unacceptable impact our housing crisis is having on all aspects of people's lives."