Alan Pardew says he's looking to give the Newcastle squad the confidence boost they need with a win over Maritimo in the Europa League, as the side struggle to repeat their form from last season.
Competing in Europe was always going to be a big ask for the Toon, and after they finished last season in fifth place with a last minute challenge for a Champions League spot, Pardew faced a huge challenge in shuffling the squad to meet the gruelling schedule ahead.
So far, he hasn't been as successful as hoped, and Newcastle currently sit in 12th position on the table as they look back at just two wins from their last 10 league matches.
But with a home match in the Europa League on Thursday, and then a trip to Southampton just three days later, there is no time to lament their failings, and Pardew believes that a win this week can give them the confidence boost they need to take three points from the current relegation contenders.
"We all know if we win against Maritimo, a bit of feel-good factor comes back to us with qualification," he told the Northern Echo. "Like all teams, I don't care how good you are, you can suffer with your confidence and we don't want to go down that road.
"We've been humbled a little bit recently. I think when you've been humbled, there's only one way to respond. On Thursday and Sunday (against Southampton), I expect my team to respond."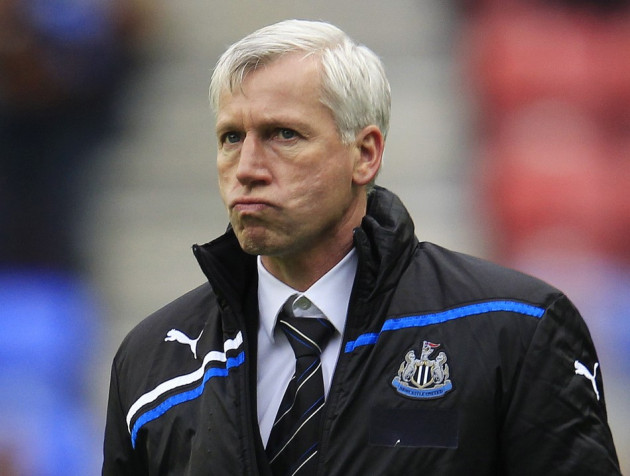 Meanwhile, Newcastle have been dealt a massive blow with Yohan Cabaye out until January with a groin injury, after the Frenchman picked up the problem on international duty.
And Pardew is particularly concerned about how thin the squad is going into the business part of the season, though he believes that with a bit of luck, Newcastle can turn their fortunes around.
"I think Cabaye will get the green light to have a minor operation, not a major one," he explained. "We don't know how long he's going to be out for but we've got our fingers crossed."
"I think I've learned the squad has been stretched and injuries compound that," he said. "With these type of competitions you do need a little bit of luck and we've had bad luck - two cruciate injuries (to Ryan Taylor and Haris Vuckic), another lengthy injury maybe to Cabaye. We have come unstuck a little bit on top of a bigger programme. Last year we didn't have those injuries."